Problem:
Message:
An error has occurred
The request could not be executed.

Error message from the server:
No permission to start an import at a school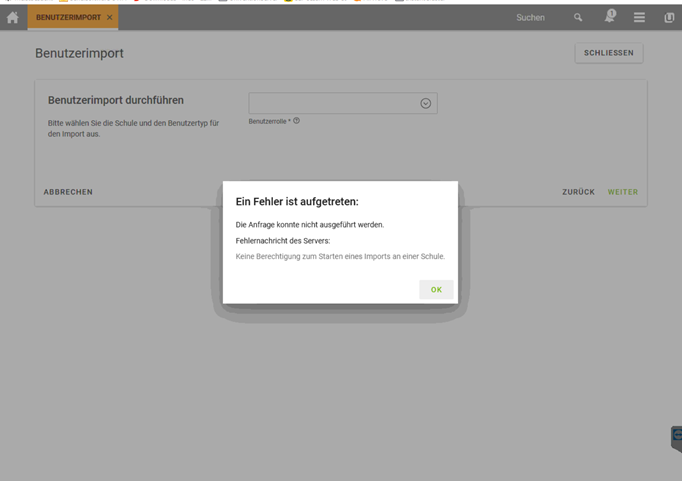 Solution:
In order for you to be able to use the module, there is the following security concept: It allows users to grant rights to perform imports only at certain schools and only for certain user types, as well as to view the results of these import jobs. During installation, a $OU-import-all group was created for each school. The UCS@school Import Permissions option has been enabled for these groups. In order to use the module, the user needs the membership of the group <OU>-import-all.
See also: