How to configure additional DHCP options
In case you need to configure additional options on your DHCP server you can configure them through UMC.
Step 1
Logon to the UMC and browse to the Domain -> DHCP module.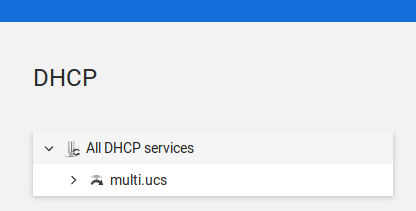 Step 2
Select the DHCP object you would like to configure and select "Edit":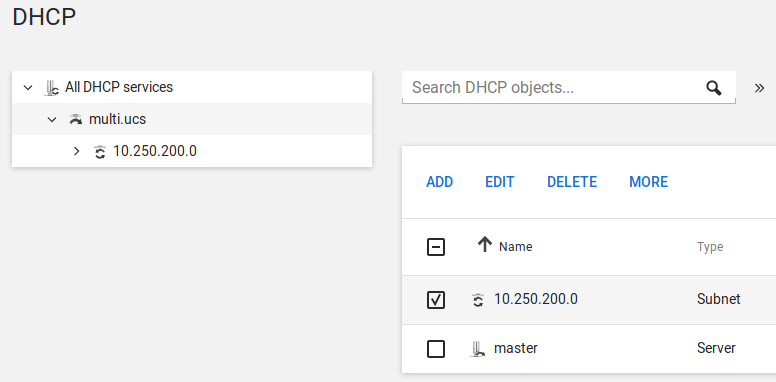 Step 3
Go to "Options" and tick "Allow custom DHCP options" which will bring an additional field on the left called "[Advanced Settings]".


Step 4
Select these advanced settings and expand on the right:


Step 5
Enter your setting (here "voip-vlan" and "domain-search"). Add a semicolon ";" at the end and then save: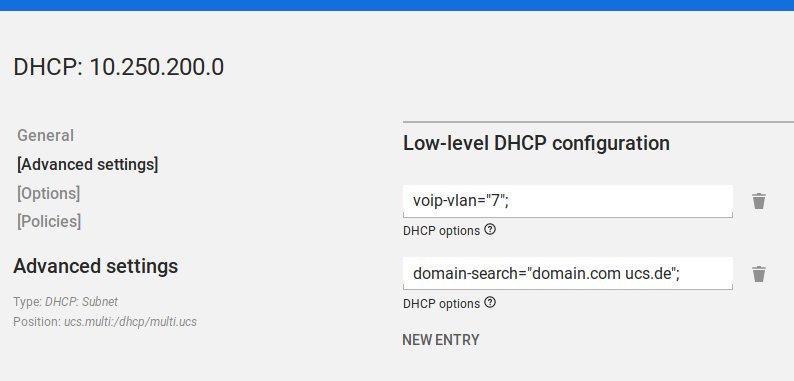 Now your DHCP server offers the configured options to clients.
You can verify with the tool dhcpdump.
---
see also: