Question
Can I change the IP address of my UCS server?
Answer
Yes, this is possible.
Just go to the purple "network settings" and change the address of your interface: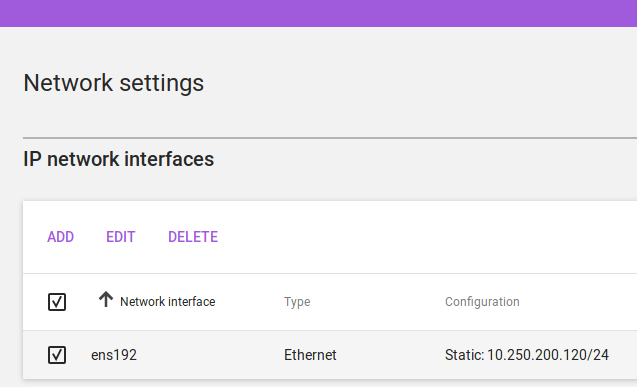 Once you apply the new settings your browser will loose the connection. You have to reconnect to the new IP now.
All settings (i.e. DNS, Computers and so on) should have changed already automatically. No need to do further configuration steps.