Hi,
after todays update of Kopano WebApp to version 3.5.14.2539 my system seems to be pretty messed up.
German Umlaute are broken now and I get an error popup when starting the mail client. Behaviour is the same with WebApp and Kopano Deskapp: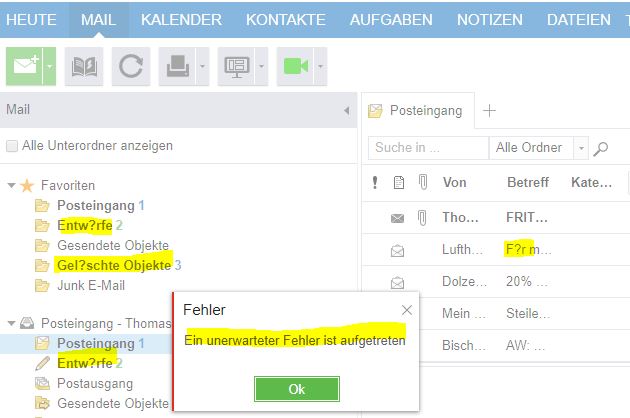 Any hint or idea for how to troubleshoot this would be much appreciated.
BR
Thomas