How to activate a Univention App Appliance
A Univention App Appliance is a virtual machine image for VMware, VirtualBox and KVM that includes Univention Corporate Server (UCS) and an app from the App Center already pre-installed. The App Catalog lists the available Univention apps.
In order to use the app appliance, it has to be activated. This is a onetime procedure at the end of the appliance setup.
This howto uses the screenshots from the OpenProject appliance. Other app appliances look slightly different, because they use their own branding.
Environment
A Univention App has been downloaded, imported into the favorite hypervisor and started.
The appliance setup process is complete and the hypervisor shows the appliance welcome screen, like this example: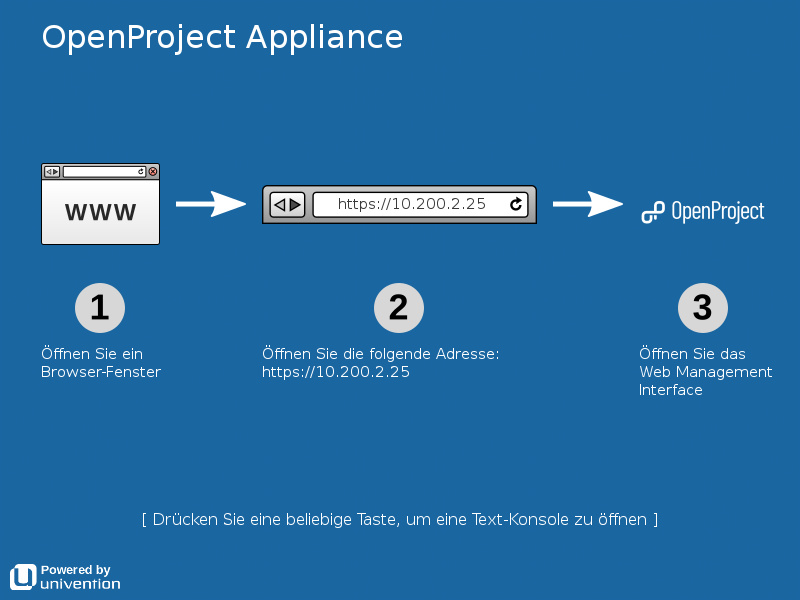 Activate your appliance
In order to use a Univention App Appliance, an activation key needs to be obtained via registration. The registration requires a valid email address the activation key is sent to.
Step 1: Open the registration page and provide your email address
Navigate to the registration page in your web browser by entering the address provided in the appliance welcome screen. Follow the instructions on the screen, provide your email address and request the activation key.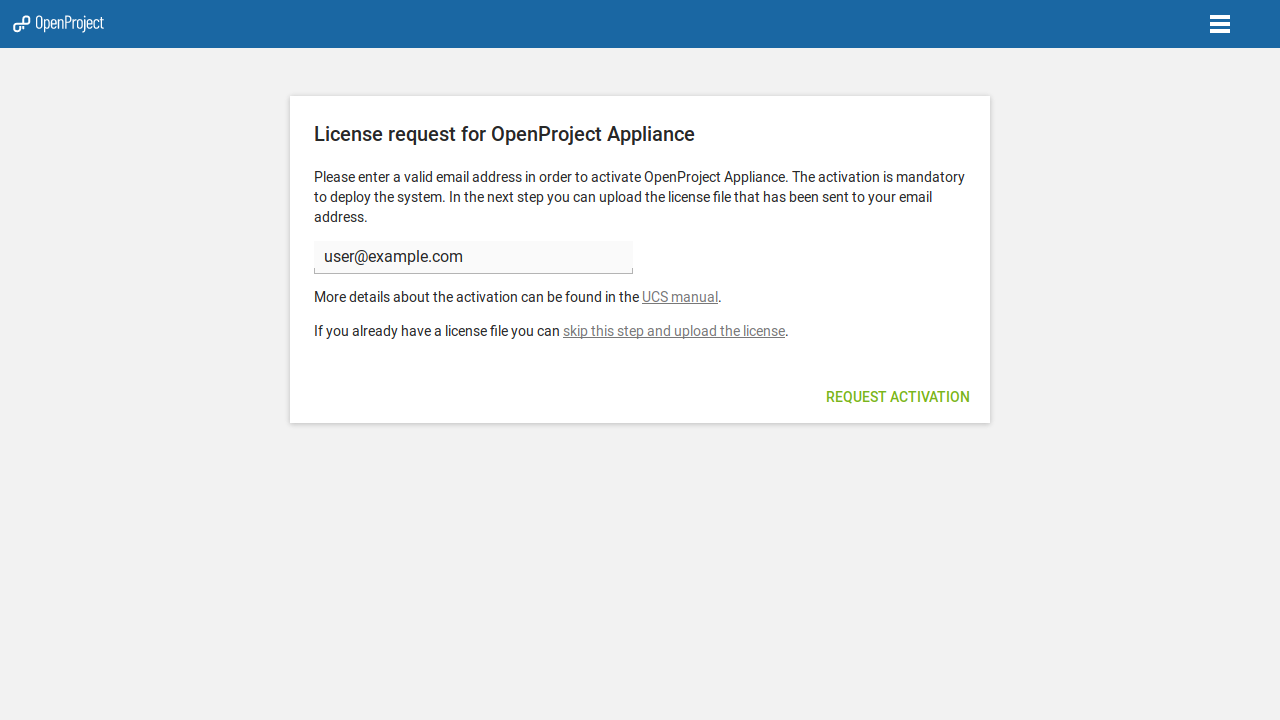 If you struggle with the self-signed certificate of UCS, please look at the following articles about how to deal with it in your browser:
Step 2: Upload the activation key
Check your email inbox and your spam folder for an email with the following attributes:
Subject: Univention activation
Attachment: file named ucs.license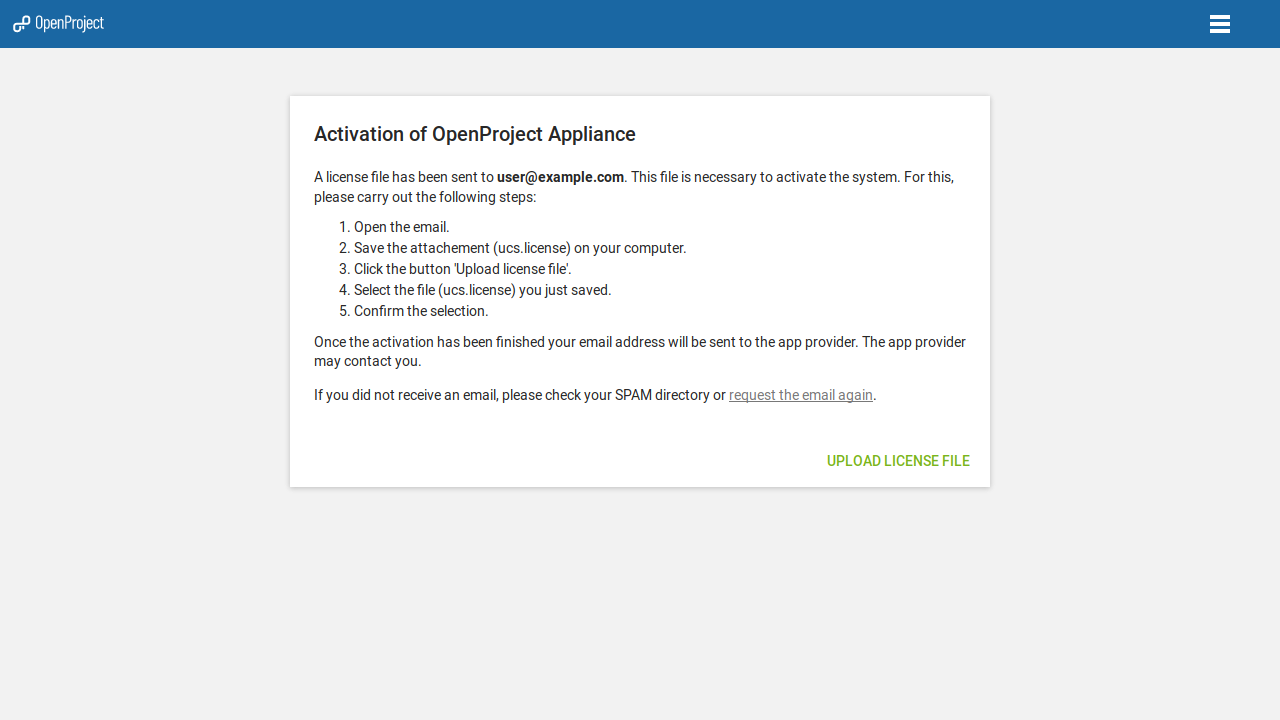 Save the attachment to your device. Click on Upload License File, select the previously saved license file and upload it to your appliance.
Step 4: Activation successful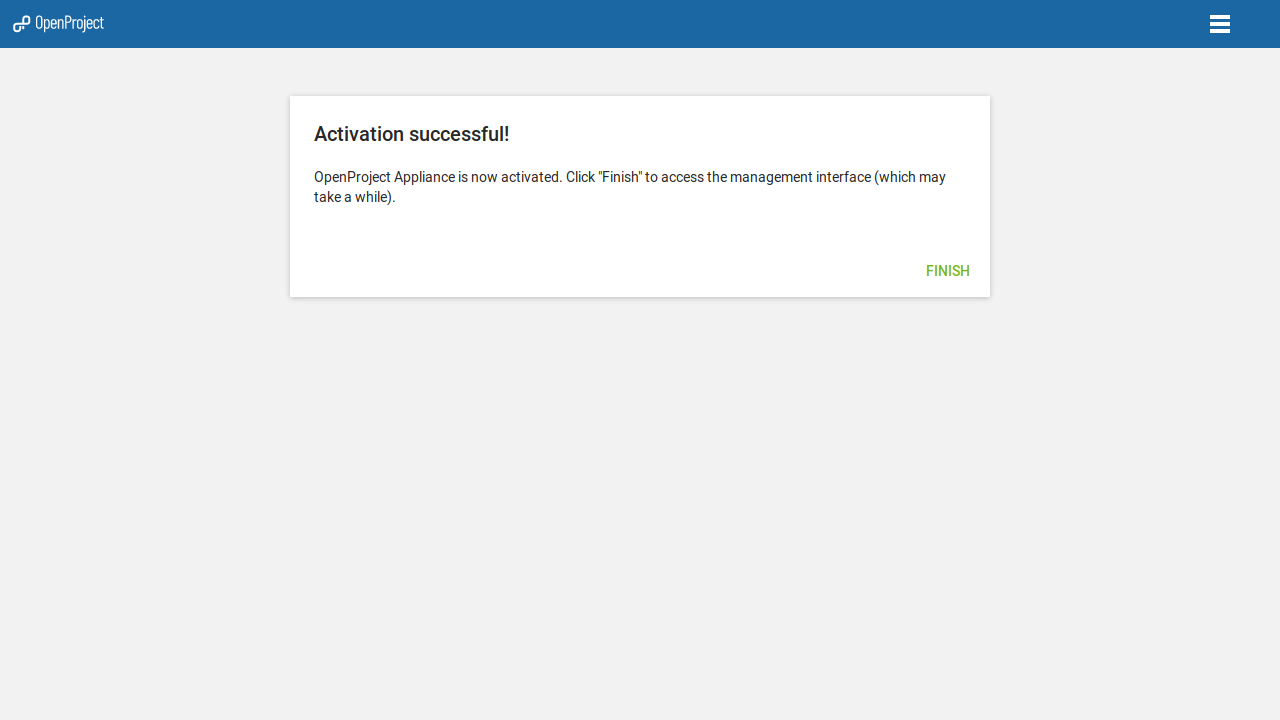 Click on Finish and you are redirected to the UCS portal page. There you can login to the UCS management system or directly use the app. Please mind the first step instructions most apps provide.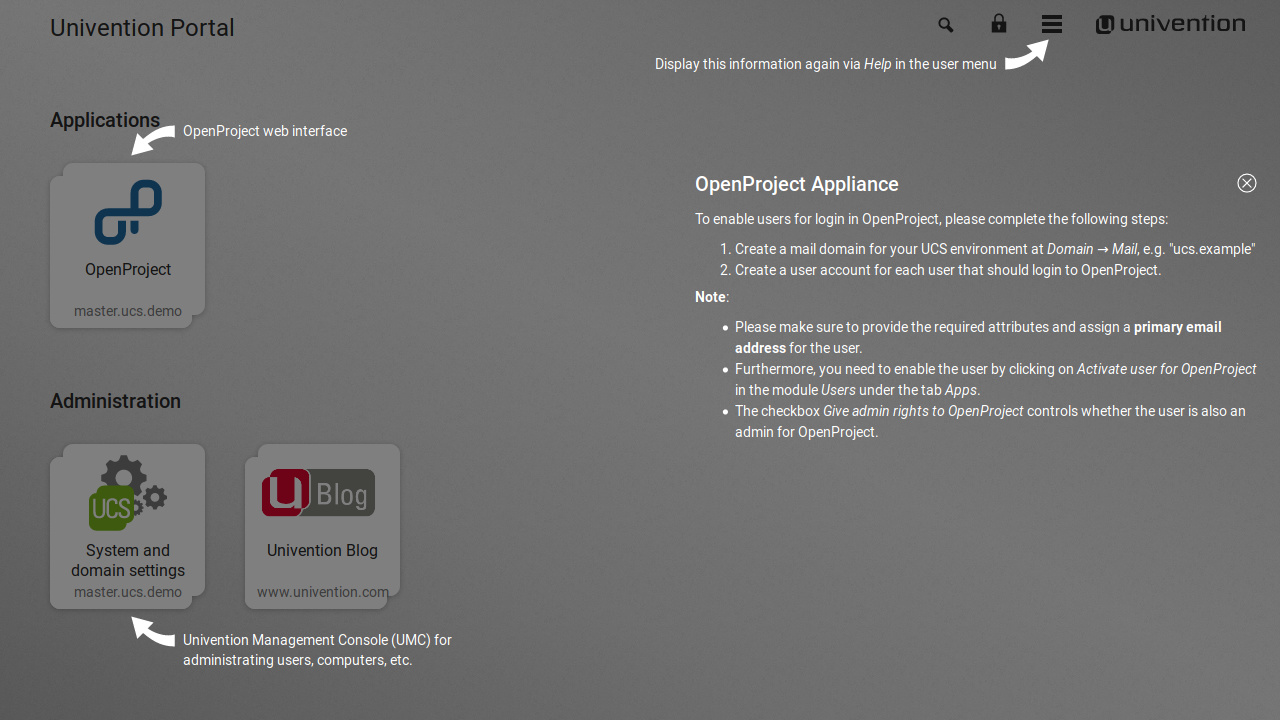 Enjoy your Univention App Appliance!