Hi@all,
i have a strange effect after Kerberos adjustment of the NFS server. I have done the NFS server customization as described in the article:
All this also works. I have installed a Pascom telephone system (19.10) on a VM. On the UCS master (4.4.6) the Pascom connector is installed. So that users with activated MD in the user management automatically appear in the Pascom.
After the Kerberos adjustment a user "Service … 102" appears there. When I look on the UCS, this user does not exist.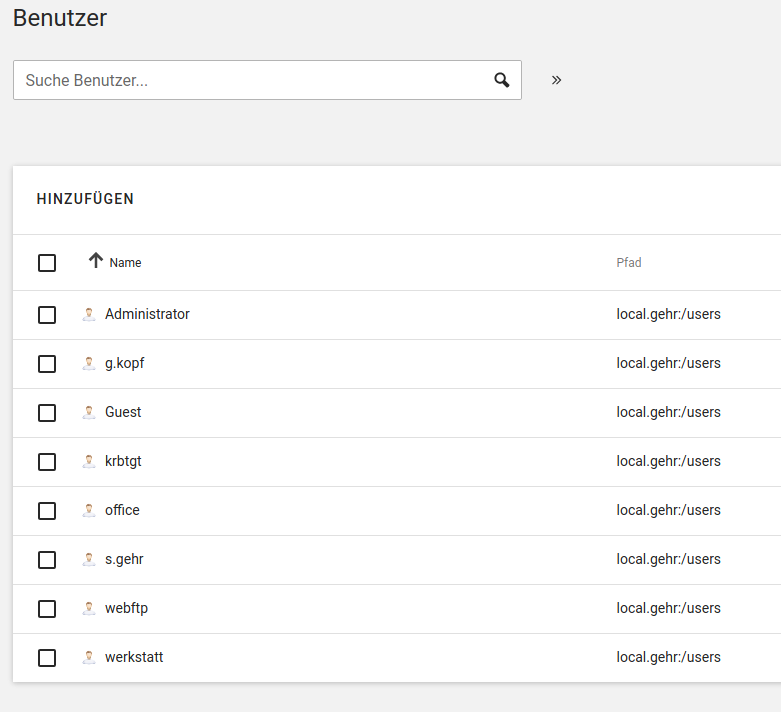 He shows up in the telephone system:

It does not bother me personally either. Maybe it is a bug.
with best
sven