Hi,
i tried to upgrade my ucs 4.1.4 today to 4.2 and it failed completely so that i can even only login via command line on the system and not even anymore via the grafical ui.
I checked the upgrade log and took a physical screenshot: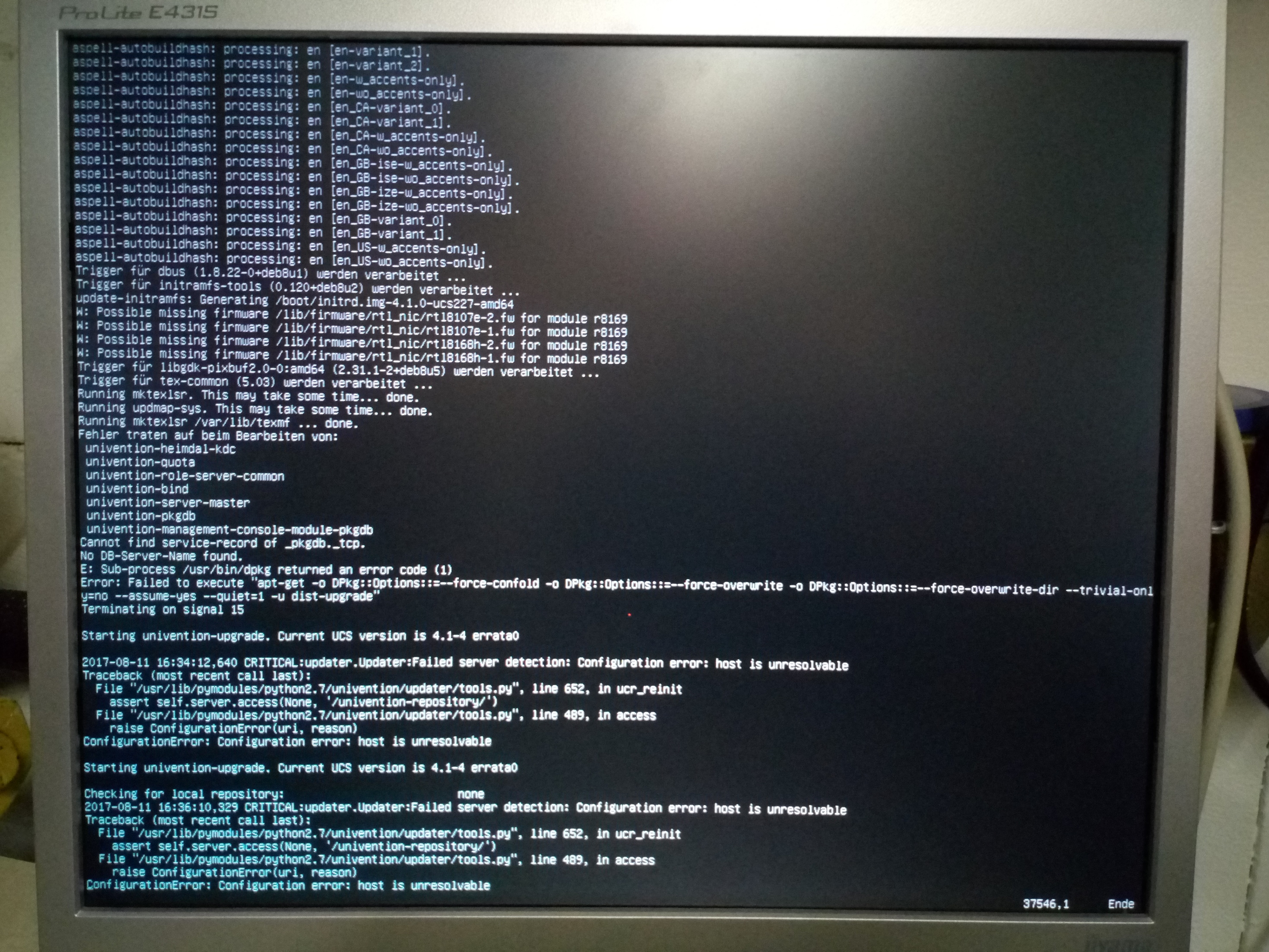 It seems that it doesn't find a driver anymore for my network interface.
It had installed till then approx. 45 minutes.
When i check /sbin/ifconfig it only list the localhost loopback and a docker interface, but not physical interfaces.
While shutting down it seems that all other services like kopano etc. seems to run, but login via webinterface is not possible.
Would be great if someone can help as the system is actually not usable.
Kind Regards,
Tobias Lorentz