Hi;
I understand than adding debian repo might break univention and I should use unmaintained but I tough unmaintained was titling like this because the packages wasn't maintained by the Univention team.
Situation
I have to restore backup from another debian server which are under LUKS2.
I means, of course I could make a VM with a debian than copy everything but for me it's a non sense.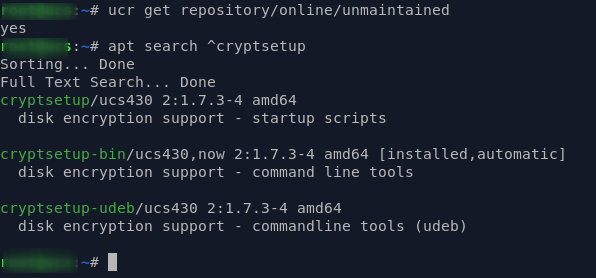 But I guest my real question is
What if I add Debian repo and I lower their priority with Pin-Priority ?
https://wiki.debian.org/AptConfiguration#Always_prefer_packages_from_a_repository