Hi,
I have recently restored a month old backup to a UCS Primary Node, since then I have created a few replica servers at various different sites at the company. And additionally a member server for file shares.
I then created a share on the primary node, for the member server, however the member server does not show any shares as accessible, in fact Samba does not seem to be accessible through Windows Explorer.
the /etc/samba/smb.conf is the default configuration file, and there are no include directories within /etc/samba
I have checked the listener.log on the member server which has thrown up various error messages, but also indicates the share has been updated.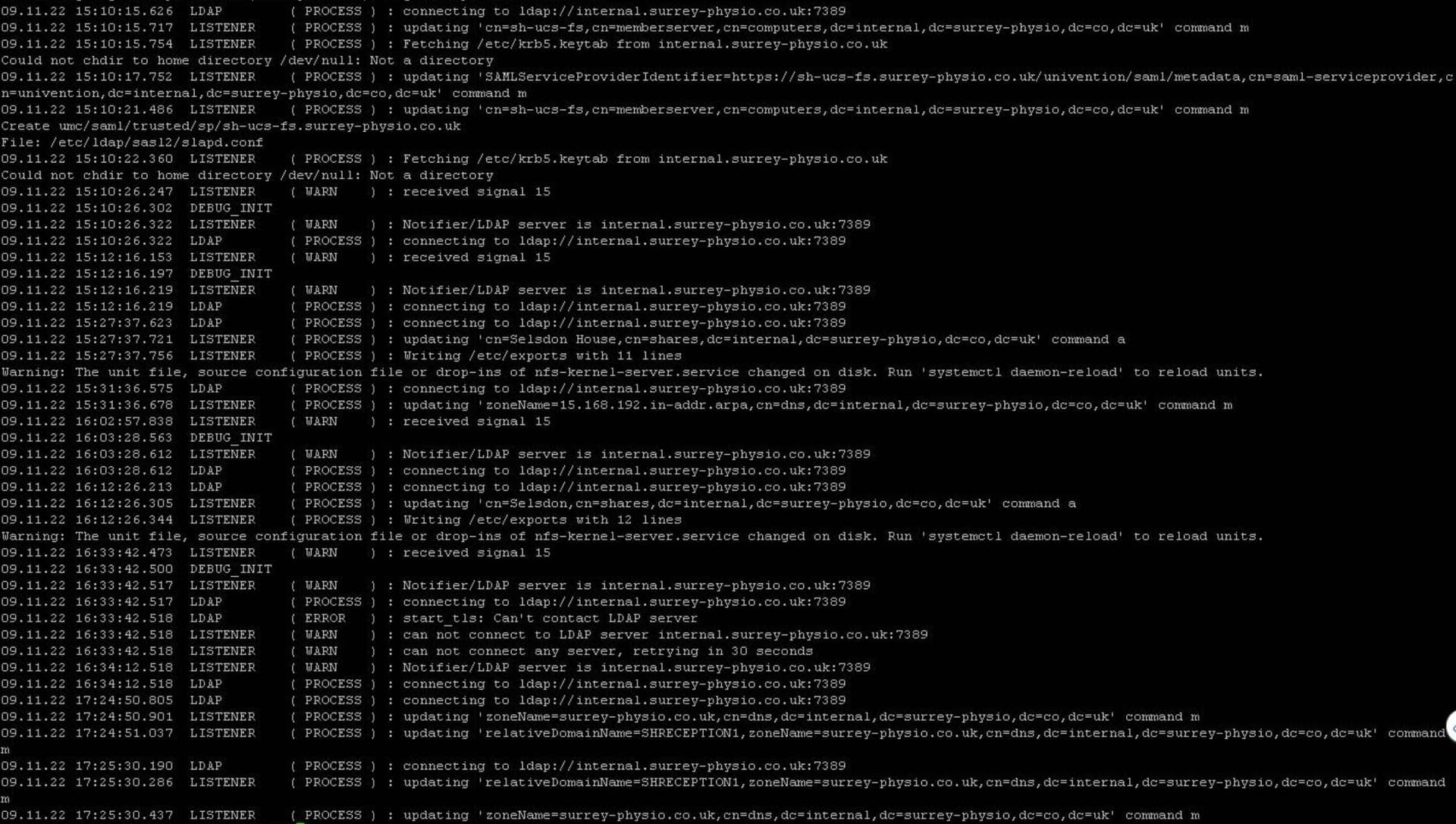 The /etc/exports file

What am I missing here?