Hello,
I wish to create environment with the smallest amount of downtime. Is it possible to create UCS Master or Slave failover with Virtual IP? For example clients will connect to 10.0.0.1, but UCS1 will have 10.0.0.2 and UCS2 will have 10.0.0.3. If one UCS will be down we will have still env. working from Virtual Ip.
Something like describe here: ldapcon.org/2011/downloads/Haferkamp-paper.pdf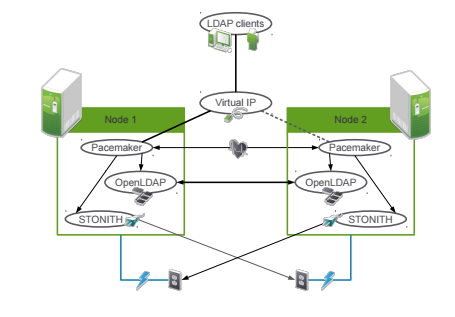 Thank you for any answer and advise.
Best,
Rafal