Hi@all,
The Appcenter behaves very strangely at times under UCS 5. All systems: Master + Node are newly installed (5.0.1). I wanted to install Rocket.Chat on the Node but the app was not listed.
After I called 'apt update' on the console and logged into the UMC again, the app was suddenly available.
The attempt to install Rocket.Chat aborted with an error. Unfortunately, I did not make a note of it.
After restarting the node, Rocket.Chat disappeared again from the Appcenter.
The installation runs in a separate (virtual) network under Proxmox because a UCS 4.4 environment is running in the LAN.
I therefore cannot access the log file directly from the PC (LAN) but only via a test client that is also installed as a VM in this network.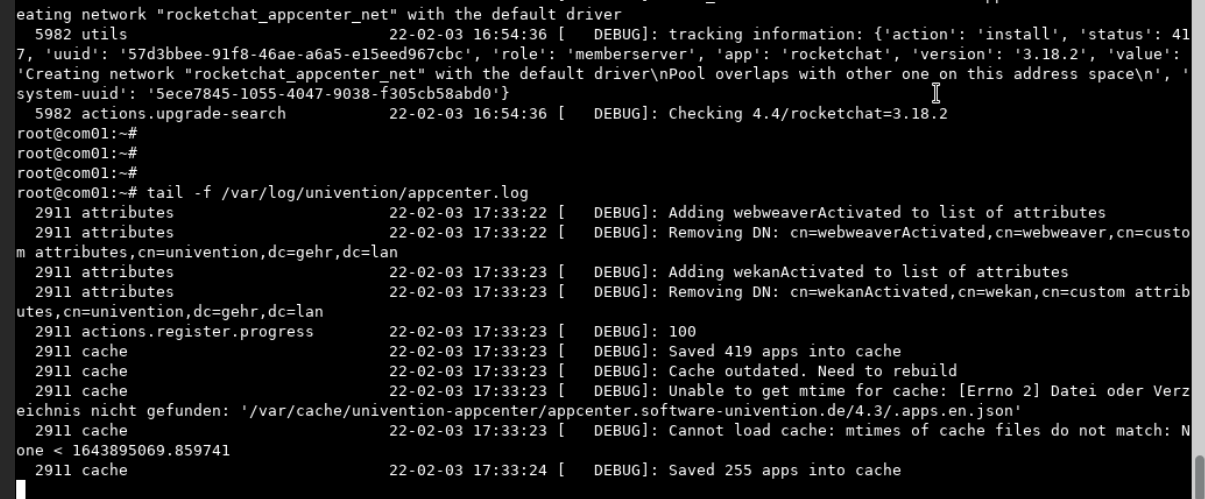 Unfortunately, the Proxmox console (VNC) does not offer copy & paste

with best
sven