Hi,
I'm a newbie to UCS and have set it up from scratch. The system diagnosis tells me the following errors (in German):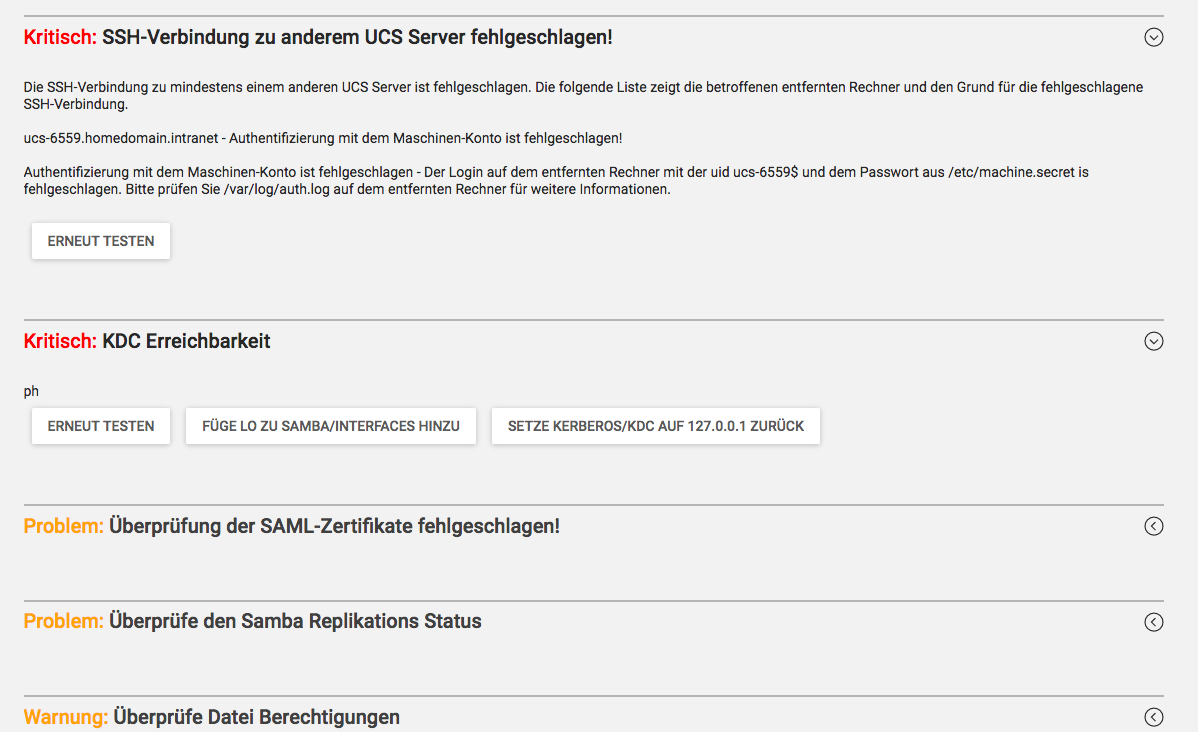 I had the first two critical errors before and followed the steps in the thread UcS 4.22 - SSH Verbindungen und Kerberos, but to no avail.
I'm clueless on how to fix it and would be grateful for any help.
The output of univention-app info is:
UCS: 4.3-3 errata452
Installed: kopano-core=8.6.8.2 kopano-webapp=3.4.22.1782 letsencrypt=1.2.2-8 samba4=4.7 z-push-kopano=2.4.4 4.1/nextcloud=14.0.6-1
SSH remote login works fine.
Thank you in advance.