Hello,
the sso login to office 365 works flawlessly with a Browser.
However, the sso Login with Outlook on Windows fails: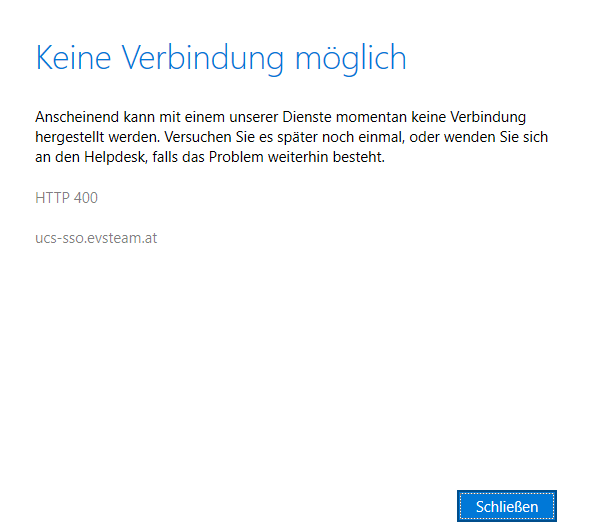 Has there anything changed with the sso Login on Windows, that needs a config change on the UCS side?
We have also successfully logged in with Outlook on a MAC, so it seems to relate to Windows.
Versions:
UCS: 5.0-2 errata603
Installed: letsencrypt=2.0.0-2 office365=5.4 samba4=4.16 self-service=5.0 self-service-backend=5.0