Hi@all,
i want to configure a share (library) in ucs so that:
Owner : root:Domain Users
Files 660
Directories 770
have set. I have created the share as follows: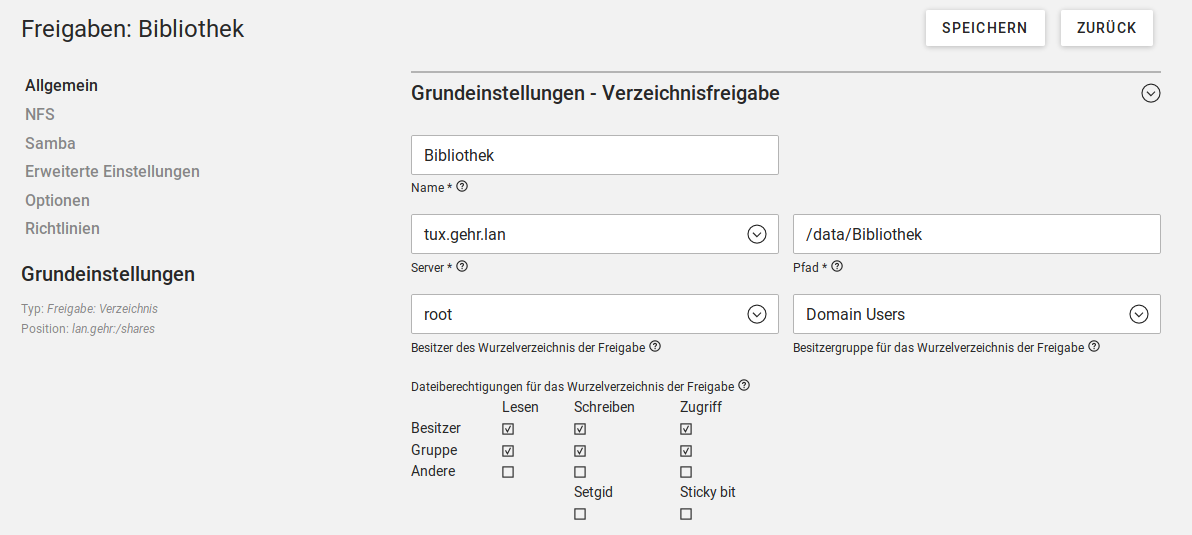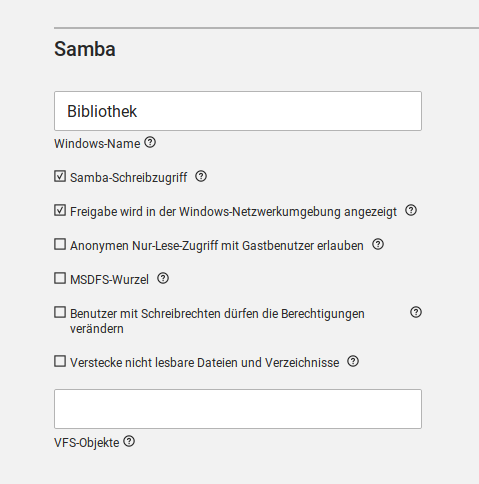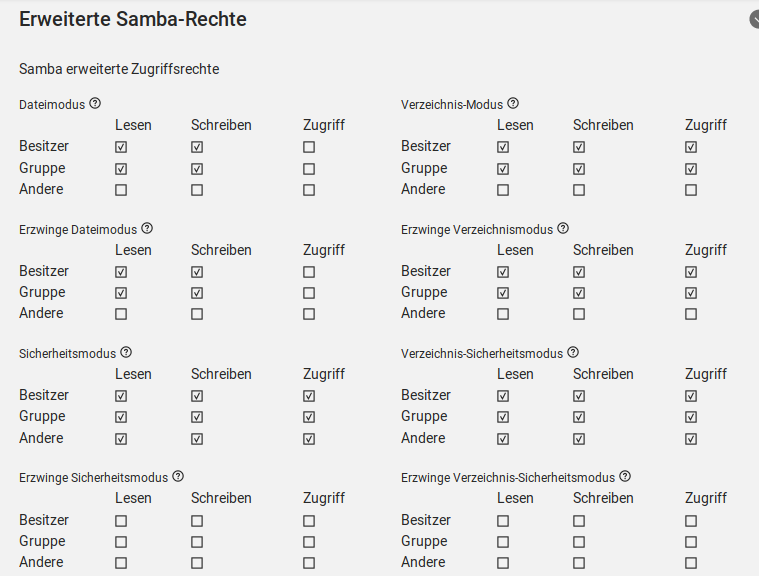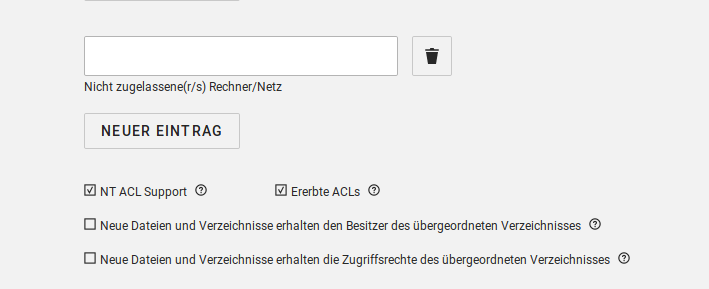 When I use the SMB client (from Ubuntu) to create a file and a directory, these have to be created:
drwxrwx---+ 2 root Domain Users 4096 Nov  9 10:20 Test
-rwxrwx---+ 1 root Domain Users    0 Nov  9 09:16 test.txt

It's all right except for the file. It has 770 instead of 660. What am I doing wrong?
with best
sven