Problem
Your UCS server tells your current version is out of maintenance and you should update to a newer version. But there are no newer versions shown to upgrade to.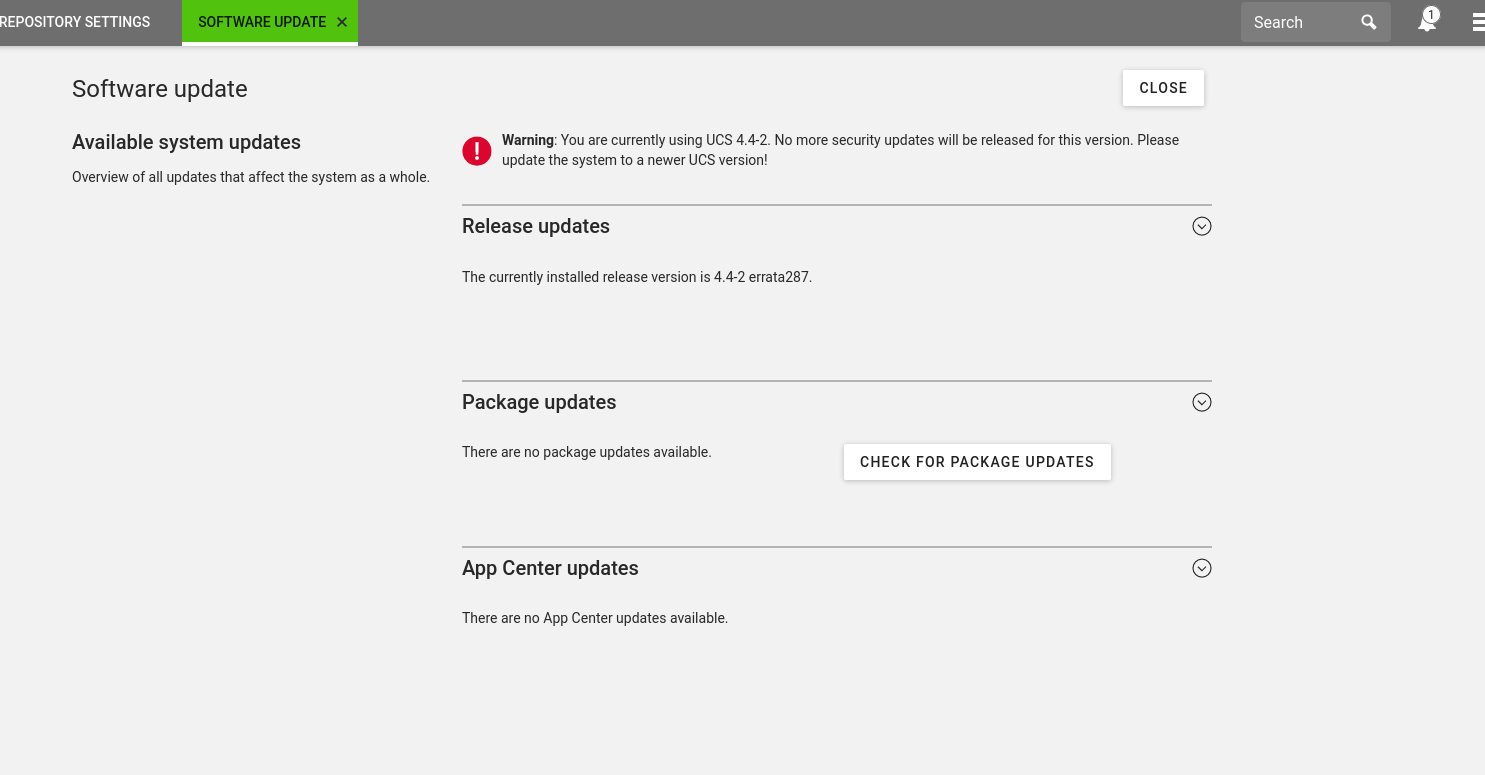 Environment
Running univention-upgrade on the console does not show any available updates, either.


Solution
There might be no online repositories configured to use. Enable online repositories by:
echo > /etc/apt/sources.list
apt update
ucr set repository/online=true
ucr commit /etc/apt/sources.list.d/*
apt update

Afterwards, update should find new versions and you should be able to update.