Problem:
First running the system diagnostic tool via UMC dos not show any error the first time. Starting it the second time, you get this error message: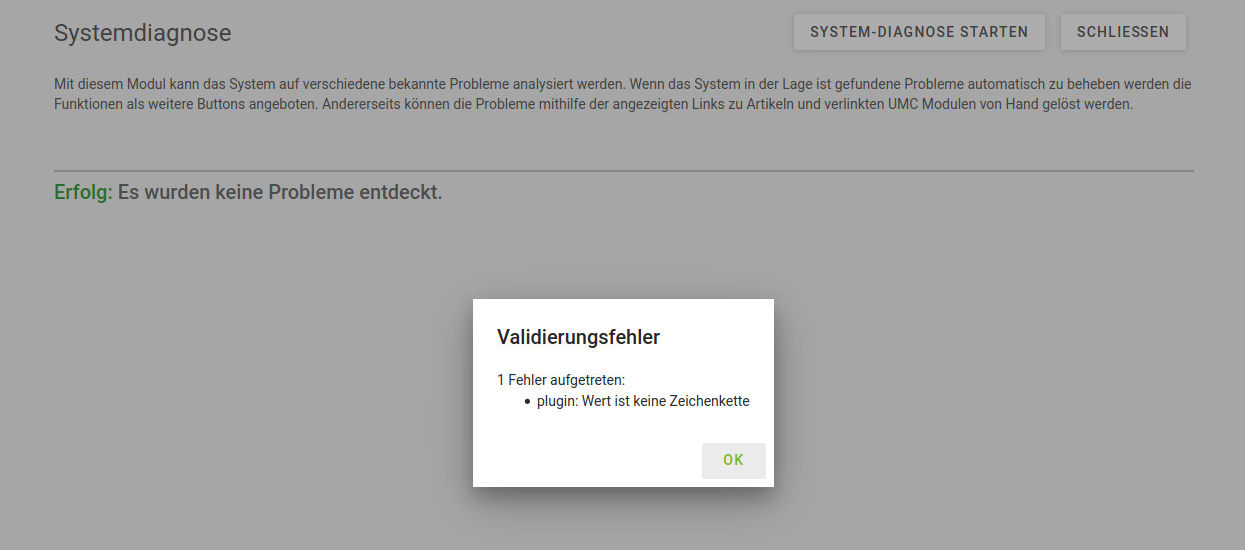 Validierungsfehler
1 Fehler aufgetreten:
plugin: Wert ist keine Zeichenkette
Solution:
You have to empty your browser cache. After that the system diagnostic is back on again.