I have download the VM file of UCS-onlyoffice with nextcloud appliance from here.
Imported the VM into VMware fusion 11.

Started the VM and completed the configuration (I chose Joining existing Active Directory.)

Waiting until the installation finished. Everything is OK so far. No error information.
Reboot…
Then the PROBLEM comes … When I open the server's address with my safari, there is no nextcloud web interface icon, even no Applications section in the Univention Portal. Here is the captured screen.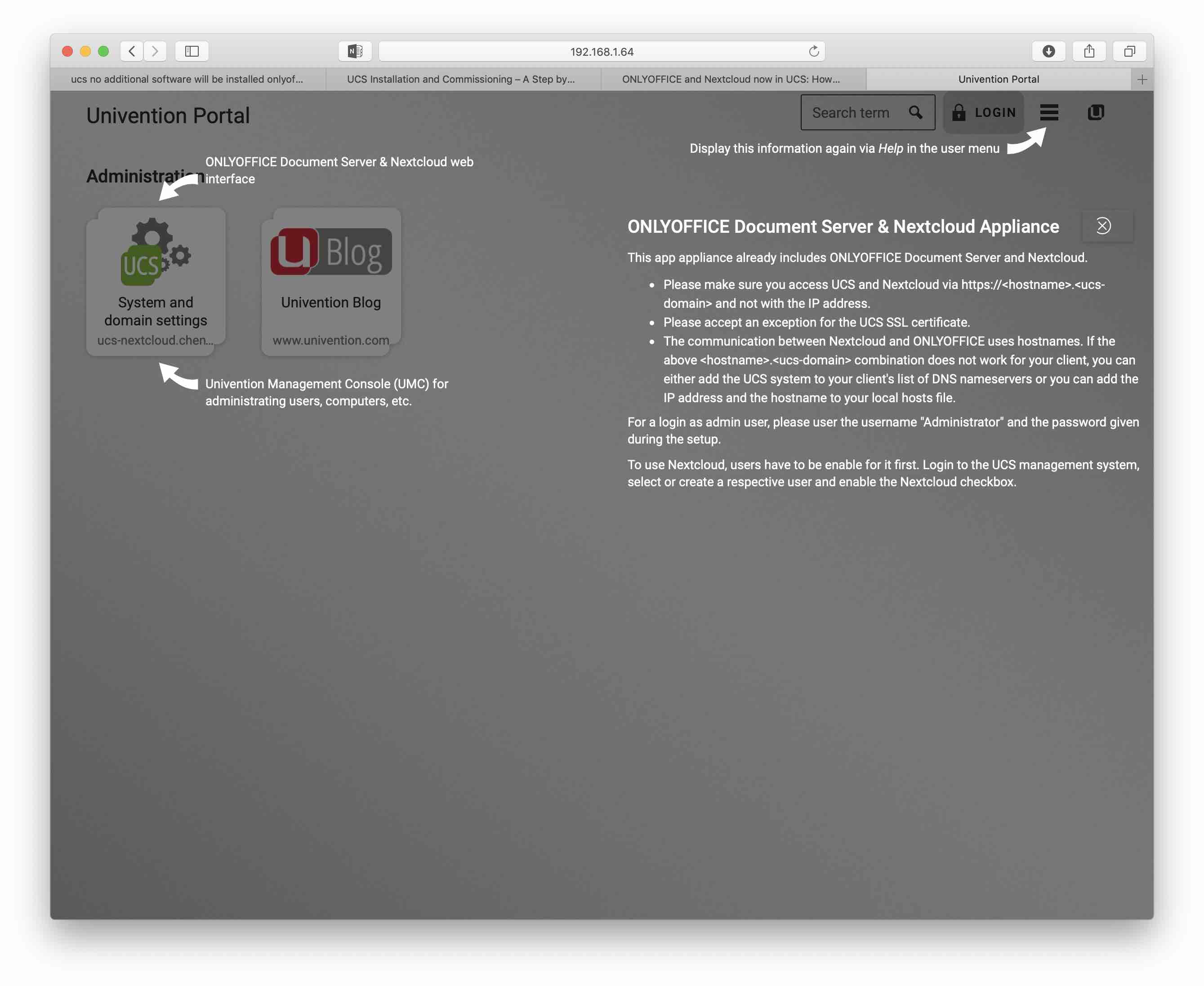 No "ONLYOFFICE Document Server & Nextcloud web interface" at all …
How can I get to the Nextcloud web interface?
I have re-downloaded the VM and repeated it in my windows server. All the same…
Is it a bug?
I am new with UCS. Could someone kindly tell me what the problem is and how to fix it?
Many thanks!