Hello,
I made an update from the UCS Sofwtare Update page for ownCloud 10.0.8 today.
After that update I am not able to login with the ldap users anymore.
I am able to verify and check the owncloud user login in the test panel :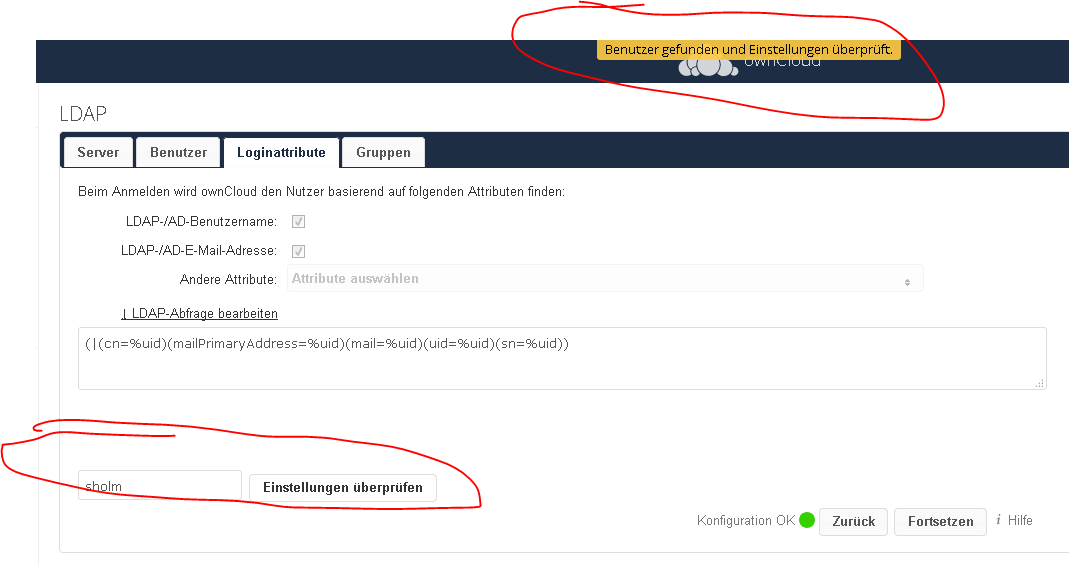 When I try to login into the webpage, I get a user disabled error message:


I switched on the owncloud option in the users panel, but as far as I understand I have disabled this flag with my LDAP query in owncloud by removing the something like "&(useOwncloud=1)" part.
Kind regards,
Sascha Holm