Hi,
UCS 4.4-8 latest updates
When adding a new user in UCS and logging in to a Windows Client (UCS is PDC) the user cannot access its own home folder via Samba. Looking with an admin account it looks like samba is using a wrong SID (thus "unkown user" / "Unbekanntest Konto" in german) in permissions: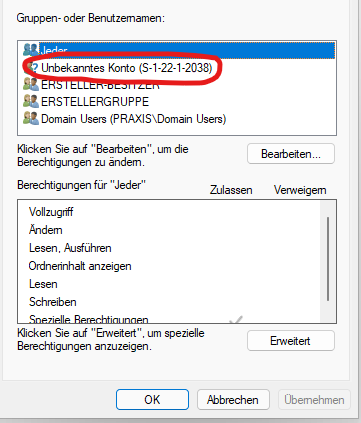 Couldn't find any hint in the logs. Could someone give me an idea where to look?
Thanks
Daniel
Edit: I am talking about the standard "[homes]" folder of samba