Hey forum,
I have a problem with setting up a second ethernet card.
base system is a VPS (netcup) with a second cloud vlan interface (netcup Cloud vLAN) which should be handled as a second network adapter.
When I do a fresh install on the VPS as UCS master I already have the following errors: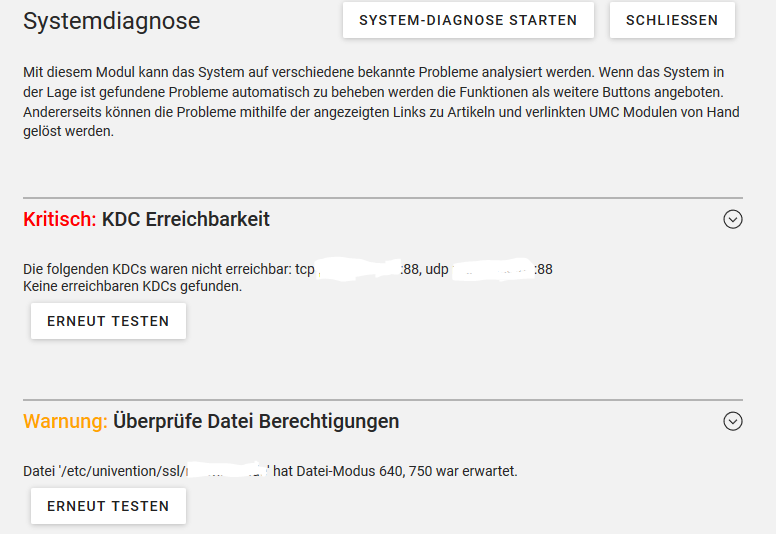 I assume the first one is a flase positive, I have read in a different article, the second one I ignore, as the warning is also present on another system I have, without consequences.
As Domänen DNS Server there is the static/public ip of the master. The external DNS are netcup's DNS server.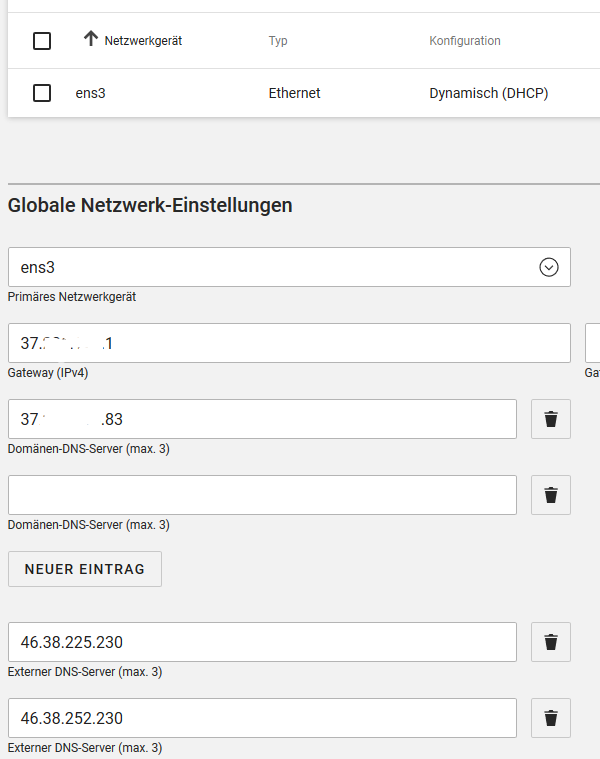 When I add the second ethernet, the new Domain DNS ist automatically changed to the new "internal" ip.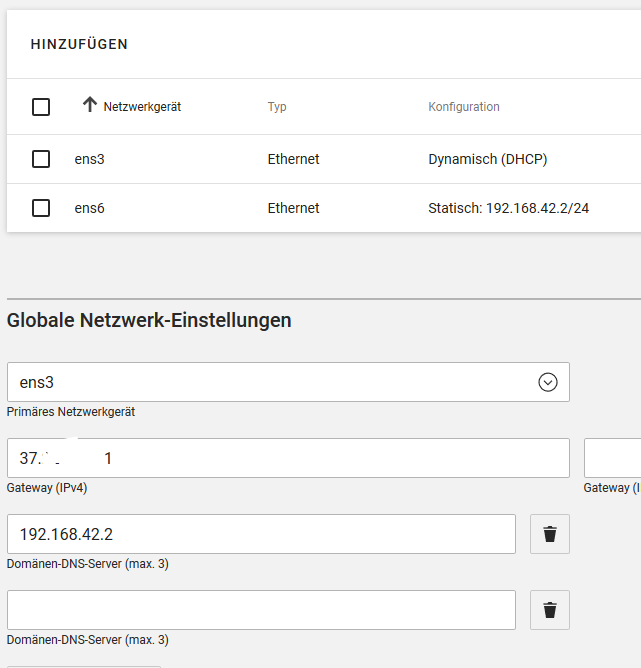 and the system diagnostics goes wild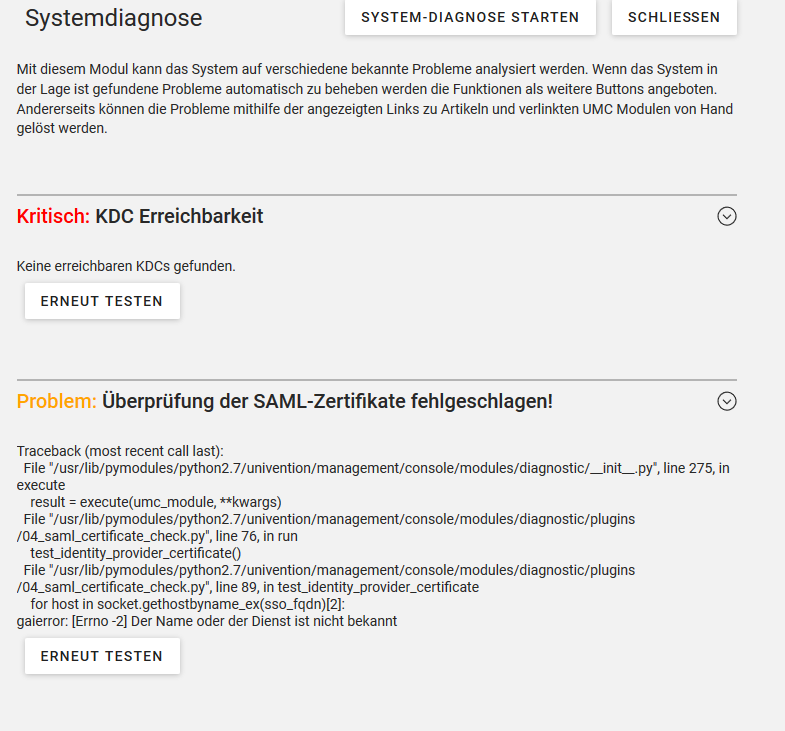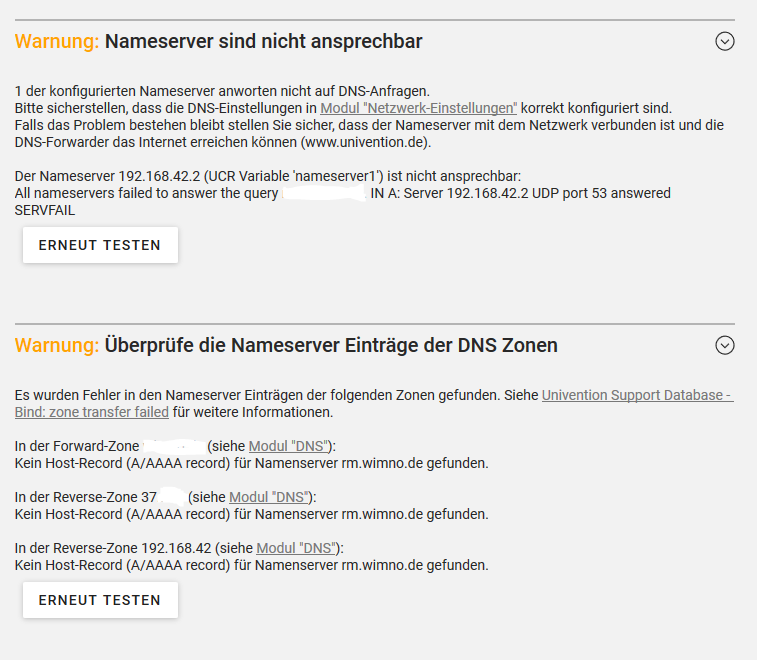 I have tried adding the pulic ip as additional DNS server, searched for problems in the LDAP and DNS settings, but nothing really jumped to me, to solve the problem.
Can you guide me into the right direction?
Thank you!