Management Console no longer accessible after installing Jitsi Meet.
After installing Jitsi Meet from the Univention App Center and running the workaround suggested on the configuration page to fix a problem with Let's Encrypt, the Management Console is no longer accessible. All login attempts end with error 503 see screenshot: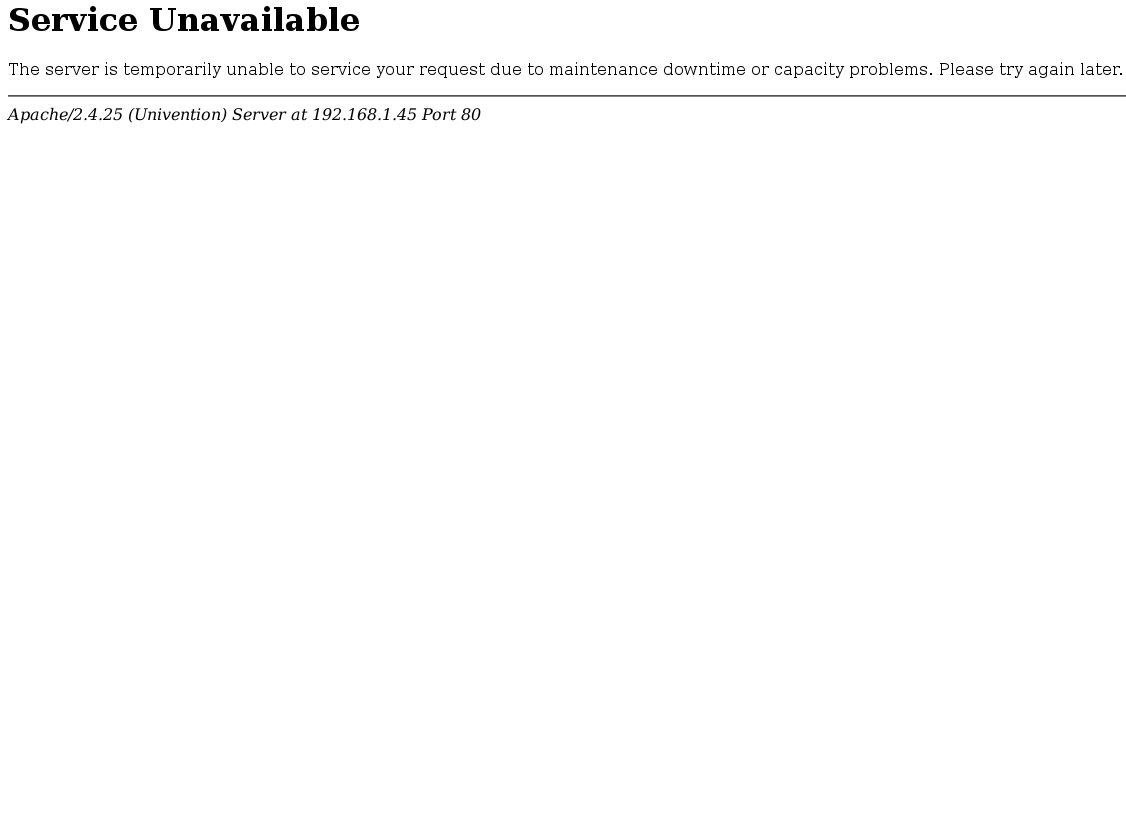 As a workaround, the following command was executed from the configuration page:
sudo ln -s /var/lib/univention-appcenter/apps/jitsimeet/config/vhost.conf /etc/apache2/ucs-sites.crnfs -l.d/
Which possible I have to reach the Management Console again.