Hi there,
I just installed UCS with Active Directory-compatible Domain Controller module only.
I also just installed OpenMediaVault with its Directory Service plugin.
I wish to integrate OpenMediaVault with UCS Domain Controller but it seems not working.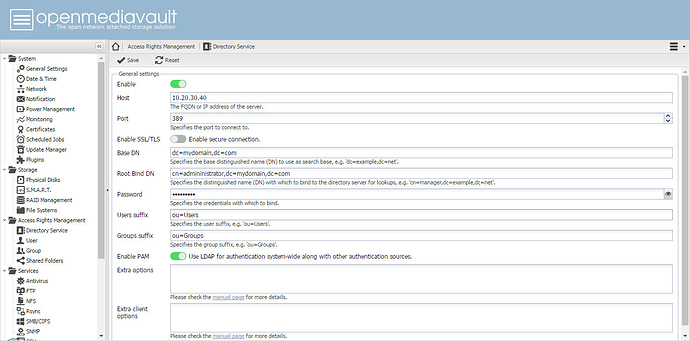 Details:
IP: 10.20.30.40
domain: dc.mydomain.com
Port: 389
User: Administrator (UCS default)
Enabled the Simple Authentication
DN: DC=mydomain,DC=com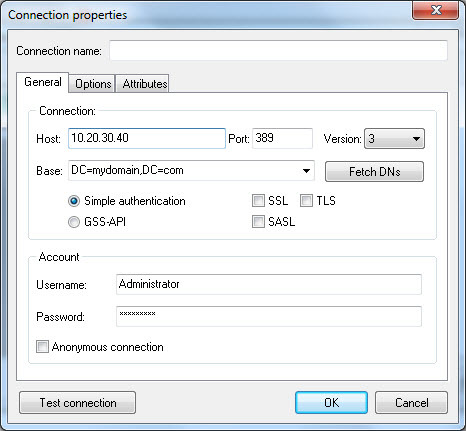 but it returned an error too…


With LDAPAdmin, anonymous test connection was successful.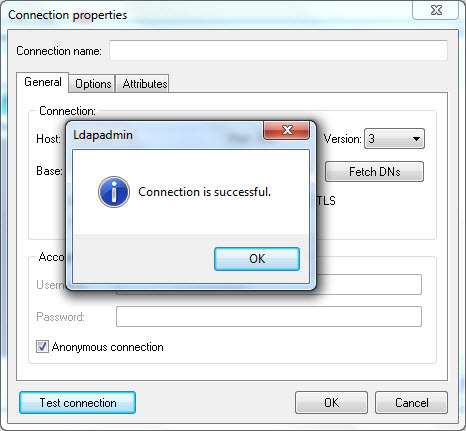 May I know what am I missing here? Thanks so much in advance.