Hi,
is there any tutorial how to integrate LDAP user details into an email client address book (thunderbird, evolution)?
We are running an Samba4 AD Controller and when I test the ldap connection via command line it is returning all objects correctly.
ldapsearch -x -H ldaps://server.domain.de:636/ -b cn=users,dc=domain,dc=de -D cn=administrator,cn=users,dc=domain,dc=de -W

But when I try to integrate an ldap address book for example into thunderbird, it displays nothing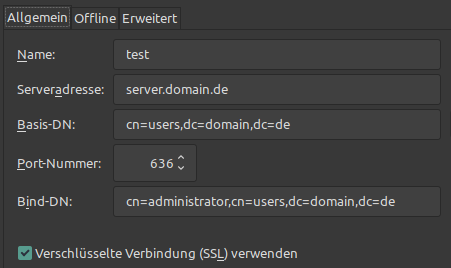 I've searched internet and univention help + admin guide but found nothing.
Thanks for helping
Christian