Hi all,
since l have updated owncloud to version 10.4.1 last Wednesday, I see now an increased CPU-Load by 100% (nothing critical yet).


I dont think this related to owncloud itself, but when I run top and ps I see 2 suspicious processes that I havent noticed before.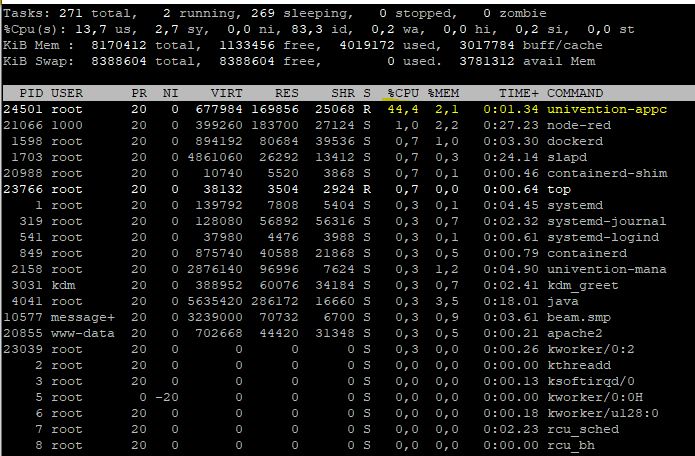 and

"univention-appcenter-listener-converter owncloud" - what is this doing?
Any hint for how to dig deeper here or to troubleshoot this would be much appreciated.
BR
Thomas