I created a root folder called /var/share to hold my shares on the primary file server. I created all my shares there and shared them as as needed. Everything was working great, until I added another share to share out read only access to the /var/share folder for backing it up.
Here is what my shares table looks like. The top one is the share in question.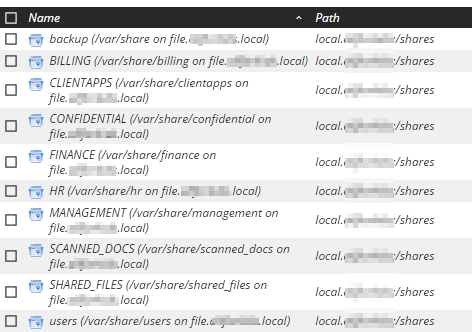 So I have a couple questions…
Will this override all the permissions on all the other shares since this is the root folder for the other shares? (I think it already has and I am fixing it).
Can I delete this share without deleting the /var/share folder and all the files the other shares depend on?
See the pickle I am in?

Thanks.