How To
How do I successfully install a UCS@school master-DC and a backup-DC from CD despite bug 50799
Environment
UCS@school 4.4 installation from CD
This How To explains how to successfully install a DC Master and backup from CD despite bug 50799.

Step 1
Install the master DC as described in the manual. Do not install any additional software in the selection during installation:

Even if the Samba server seems to make sense now, it will be installed with special settings during the later installation of the school environment (package UCS@school).
Step 2
Complete the installation with a reboot and upload the license file.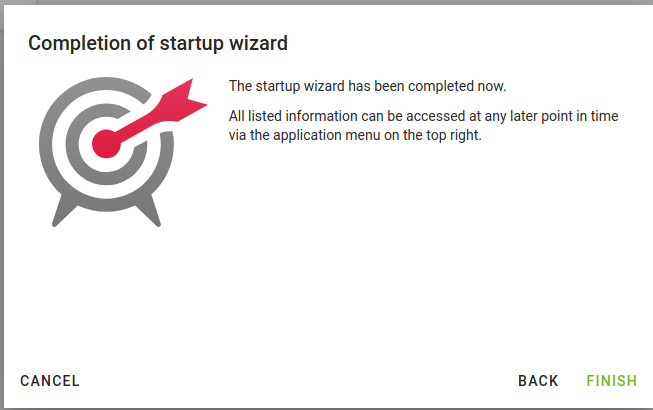 Step 3
Install the UCS@school App from the App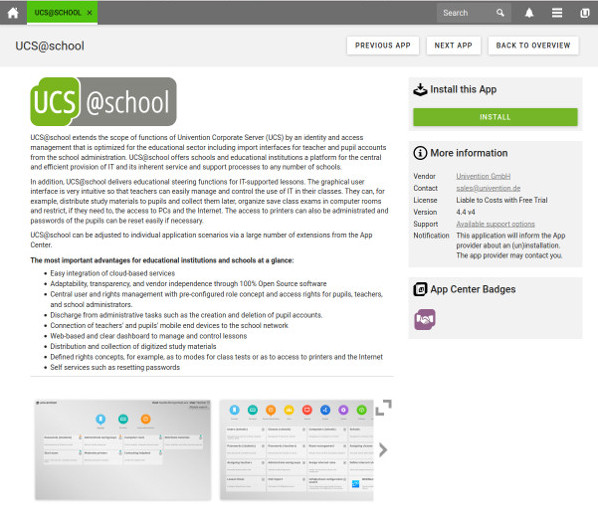 Step 4
Configure UCS@school by clicking the OPEN button: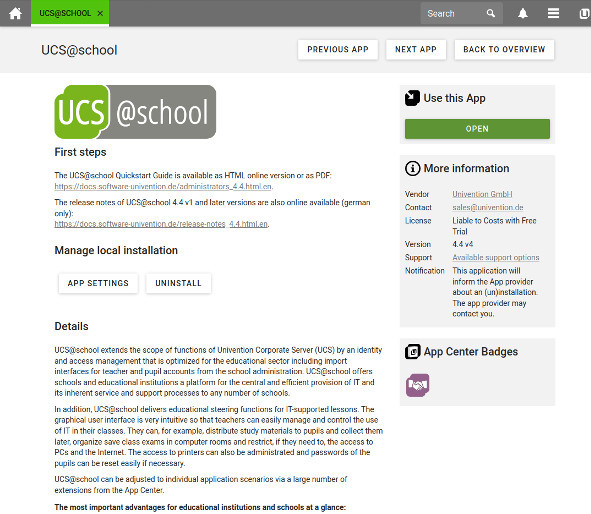 and configure UCS@school as a Multiserver environment: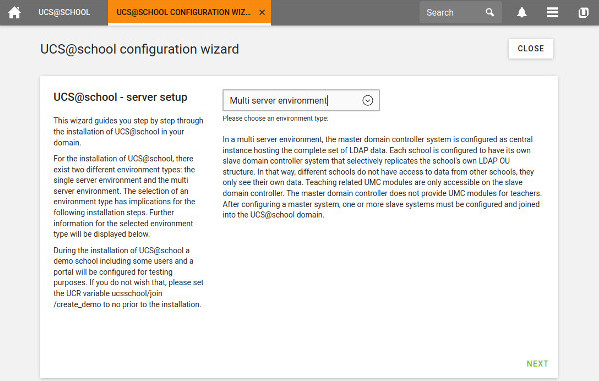 Additional packages will be installed and a restart of the UMC server components is necassery. Log into UMC after the restart, the UCS@school configuration wizard shows, that the configuration is done.
Step 5
Now it's time to power up the backup machine and start the installation.
Up to here everything is as usual and described in the admin manual. (Except for the note not to install any additional software during installation).
Step 6
At this point we deviate from the normal installation: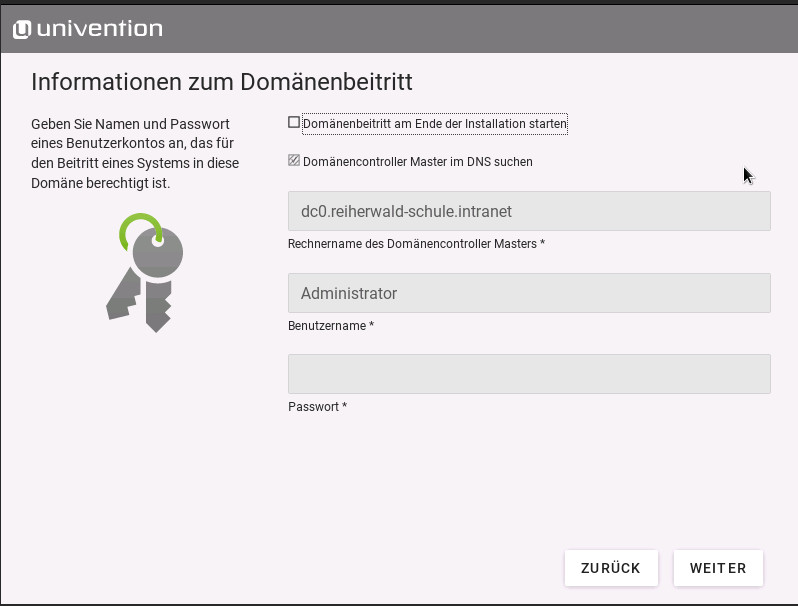 We uncheck "join domain".
If you miss this point your installation will end in the error message shown in the topic as long as bug 50779 is not fixed
Step 7
After the installation, the system is rebooted. To add the server in the domain we log in to the web interface of the backup server.
It is important that we use the user root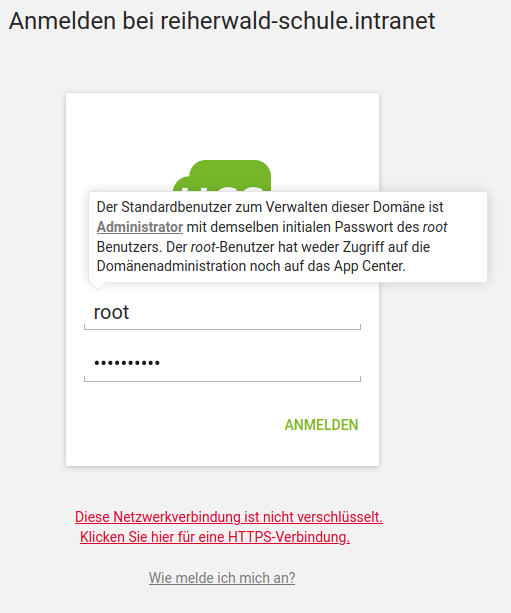 Step 8
Now we can use the Domain module to join the server into the domain:


Now we need the Administrator Aaccount: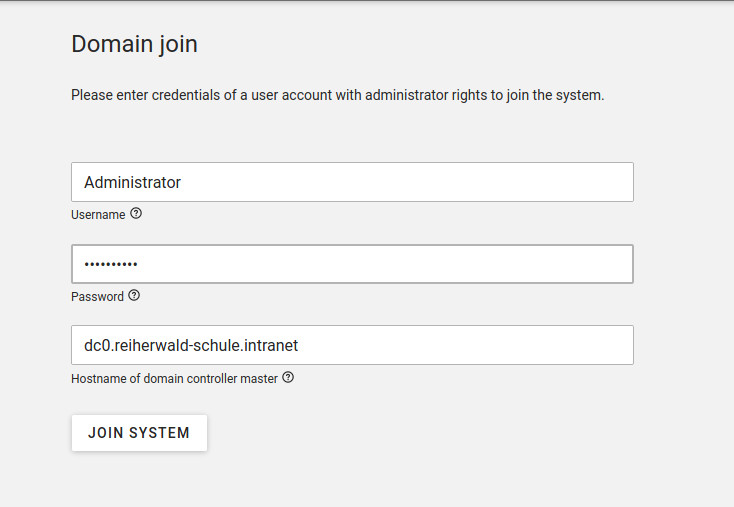 You need to restart the server after the join. You now can login with Administrator account.