Hello, I did a successfully take over of a Windows Server 2003 R2 AD DC with UCS 4.2.
I have a UCS 4.2 server working properly as:
But I created a new instance of UCS 4.2 and want to transfer all users/groups from the previous UCS 4.2 server to this new server instance.
I tried the same process I did to take over the Windows Server 2003 R2 AD DC but when click Next on the Windows domain authentication step, I get the error: The selected Active Directory server has the same NTDS GUID as this UCS server.. I don't find information about this on Google.
Here you have an screenshot: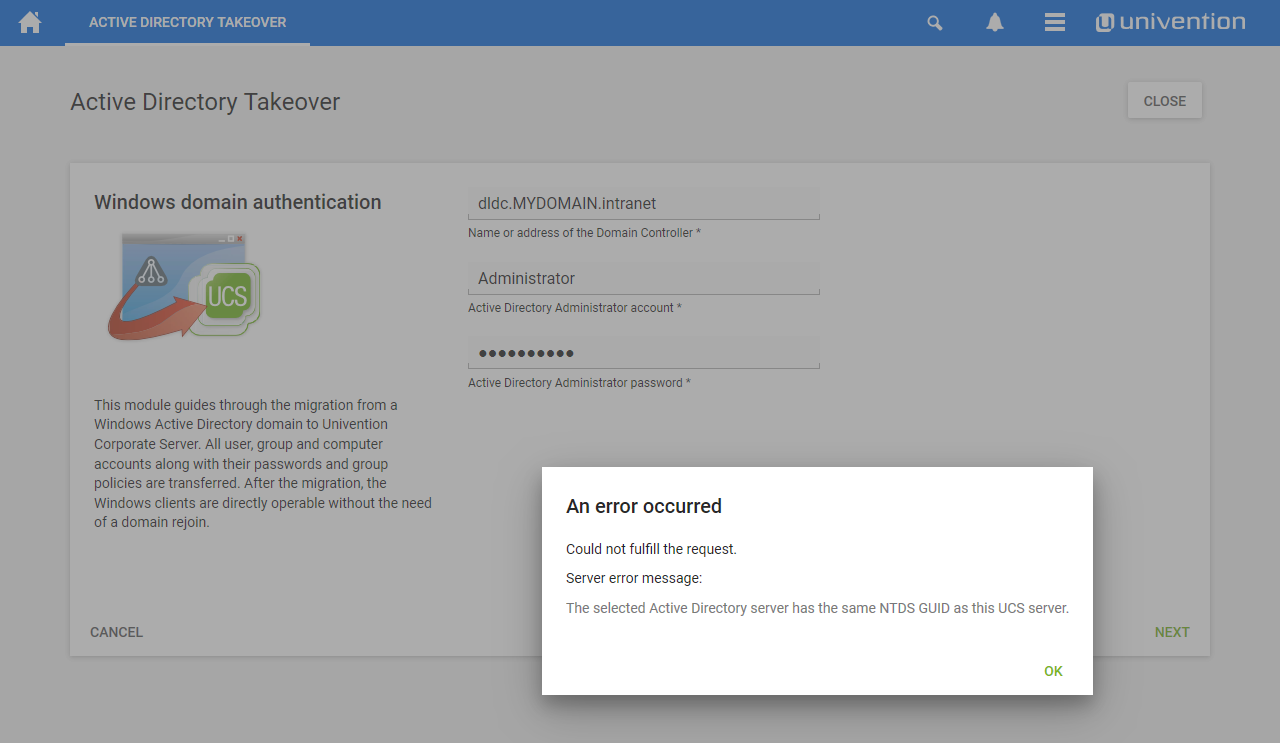 do I need to change the value of: NTDS GUID in order to go ahead?, if so, how do I do it?
Summarizing my question: How do I take over another UCS AD DC?. I think this should be easier thank take over of a Windows Server 2003 R2 system since it is the same system.
Thanks.