Hello There,
these are my first steps with univention. Additionally I am not a professional Admin, but hope to find some help anyway. Right now I am about to evaluate the functionality in order to figure out if OCS is the right choice for our network - what just hope to

We are running an WPA2-Enterprise WLAN with 802.1x Authentication. We are using a unify router which has a build in RADIUS server for that purpose. It is possible to add users with three additional parameters:
vlan id
tunnel type
medium type
and this way it is possible to configure the vlan in which the users is put into when successfully authenticated to the WLAN/LAN. Pleas see the screenshot for Details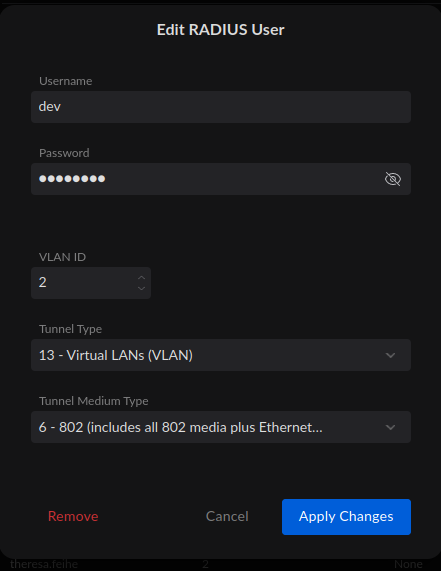 In order to use OCS to provide Identities I can tell the router to use OCS's RADIUS instead of its own. But after installing the RADUIS App, all I can do it tick the »Allow Network Access« Box as show here: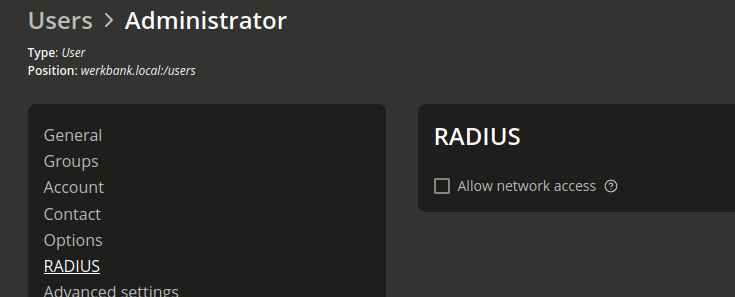 So there is no way to configure anything else. Is that done somewhere else? Is there any other app I can use to make that happen? The important Setting is the VLAN ID, it would be possible to set this, it would be cool.
Thanks for Help!!