Hello,
has someone experience with UCS and Fortigate FSSO functionality?
We have deployed UCS for ourself and all things seems working except the Fortigate FSSO feature. The FSSO-Agent is installed on our Terminalserver which is joined in the UCS domain. Installation and configuration of the FSSO-Agent worked fine but he didnt notice any windows logon. See also the following screenshot for the available options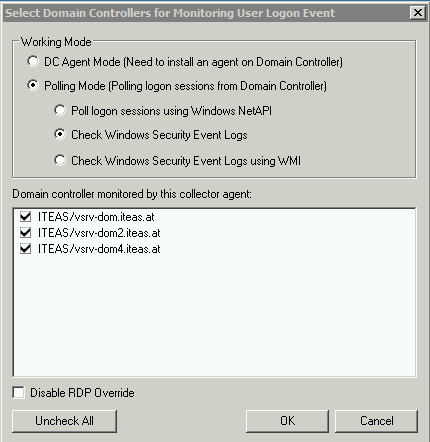 We have several sites with windows DCs and Fortigate FSSO working but this is the first time with UCS.
Regards
Rene