Hello - can anyone help on this? I have been dogging through it and can now login after changing backend to samba4 from ldap, but there are no app store or access to internal settings of apps.
thank you
An error occurred
Could not process the request.
Internal server error during "".
Internal server error during "".
Request:
Traceback (most recent call last):
File "/usr/lib/python3/dist-packages/univention/management/console/base.py", line 344, in __error_handling
six.reraise(etype, exc, etraceback)
File "/usr/lib/python3/dist-packages/six.py", line 693, in reraise
raise value
File "/usr/lib/python3/dist-packages/univention/management/console/base.py", line 247, in execute
function.func(self, request, *args, **kwargs)
File "/usr/lib/python3/dist-packages/univention/management/console/protocol/session.py", line 977, in _authentication_finished2
self.initalize_processor(request)
File "/usr/lib/python3/dist-packages/univention/management/console/protocol/session.py", line 1019, in initalize_processor
self.processor.set_credentials(**self.__credentials)
File "/usr/lib/python3/dist-packages/univention/management/console/protocol/session.py", line 187, in set_credentials
self._reload_acls_and_permitted_commands()
File "/usr/lib/python3/dist-packages/univention/management/console/protocol/session.py", line 191, in _reload_acls_and_permitted_commands
self._reload_acls()
File "/usr/lib/python3/dist-packages/univention/management/console/protocol/session.py", line 196, in _reload_acls
self.acls = LDAP_ACLs(self.lo, self._username, ucr['ldap/base'])
File "/usr/lib/python3/dist-packages/univention/management/console/acl.py", line 367, in init
self._read_from_ldap()
File "/usr/lib/python3/dist-packages/univention/management/console/acl.py", line 389, in _read_from_ldap
self._read_from_file(self.username)
File "/usr/lib/python3/dist-packages/univention/management/console/acl.py", line 314, in _read_from_file
acls = json.load(fd)
File "/usr/lib/python3.7/json/init.py", line 296, in load
parse_constant=parse_constant, object_pairs_hook=object_pairs_hook, **kw)
File "/usr/lib/python3.7/json/init.py", line 348, in loads
return _default_decoder.decode(s)
File "/usr/lib/python3.7/json/decoder.py", line 337, in decode
obj, end = self.raw_decode(s, idx=_w(s, 0).end())
File "/usr/lib/python3.7/json/decoder.py", line 355, in raw_decode
raise JSONDecodeError("Expecting value", s, err.value) from None
json.decoder.JSONDecodeError: Expecting value: line 1 column 1 (char 0)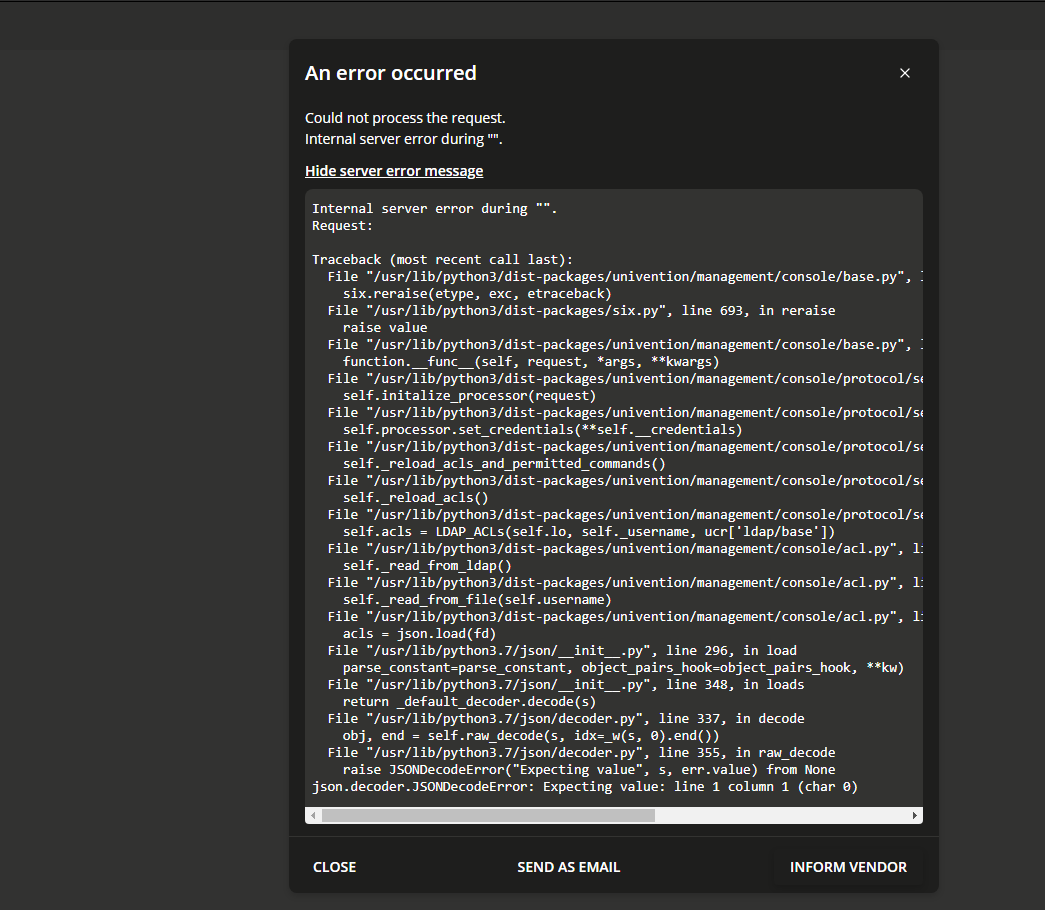 and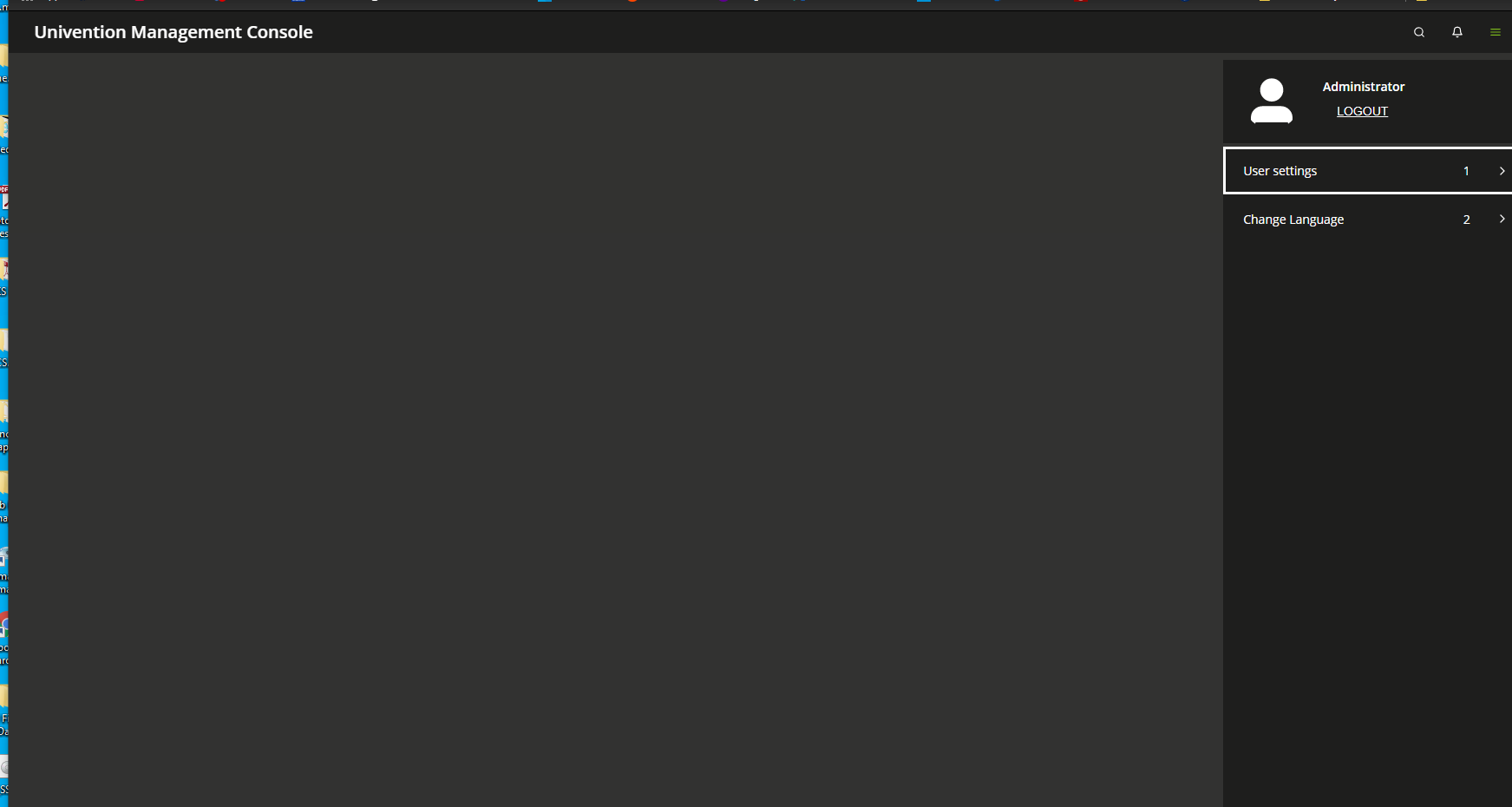 strong text