Hello, everybody,
I have set up a new firewall/router. The old router had the IP 192.168.24.254. The new one has 192.168.24.253. After the new router worked I changed the default gateway on the UCS in the network settings to 192.168.24.253.
I also changed the DHCP settings accordingly: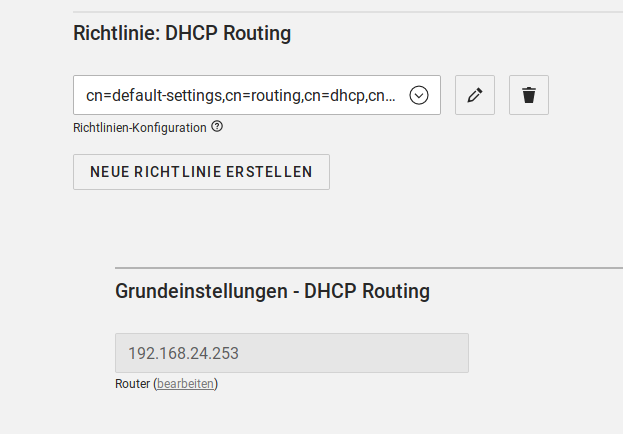 However, all clients still get the old GW via DHCP (despite multiple reboots). What have I forgotten?
with best
sven