This article describes how to connect an Android 4.3 device to a wireless network secured with RADIUS.
Configuring the WiFi connection
Open Settings→Wi-Fi and tap on the name of the network.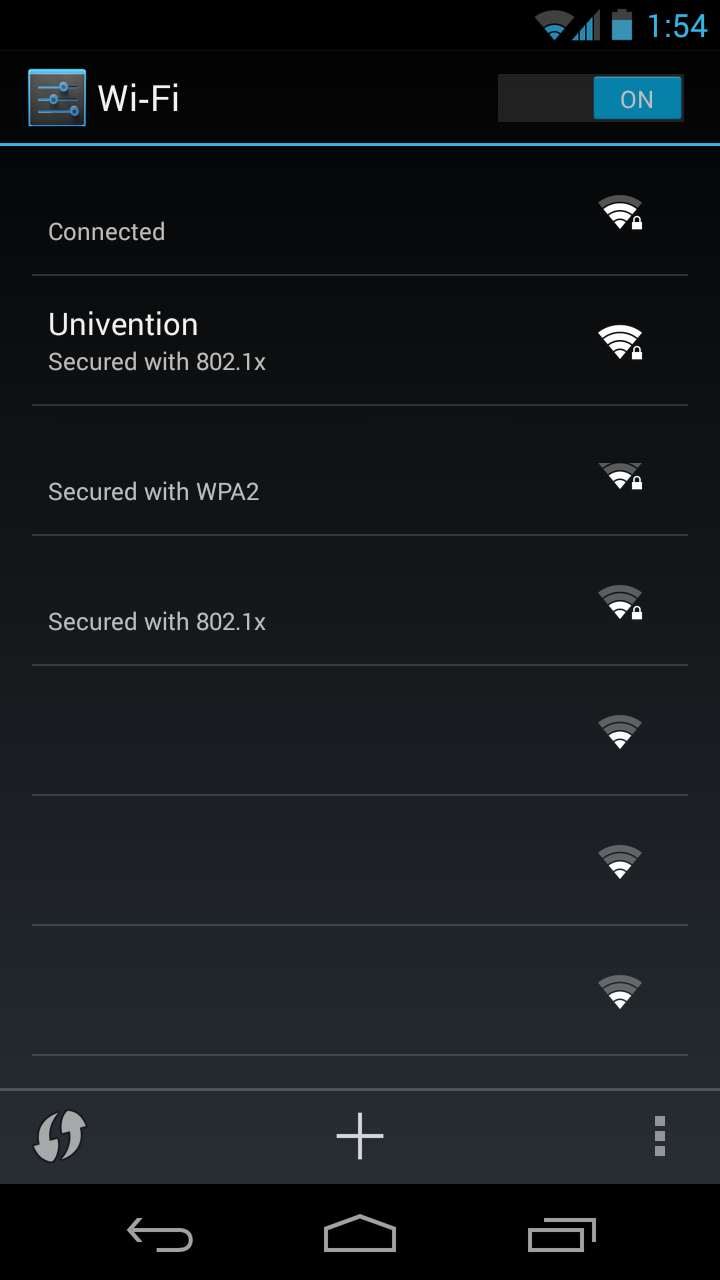 Select the EAP method PEAP and the Phase 2 authentication MSCHAPV2.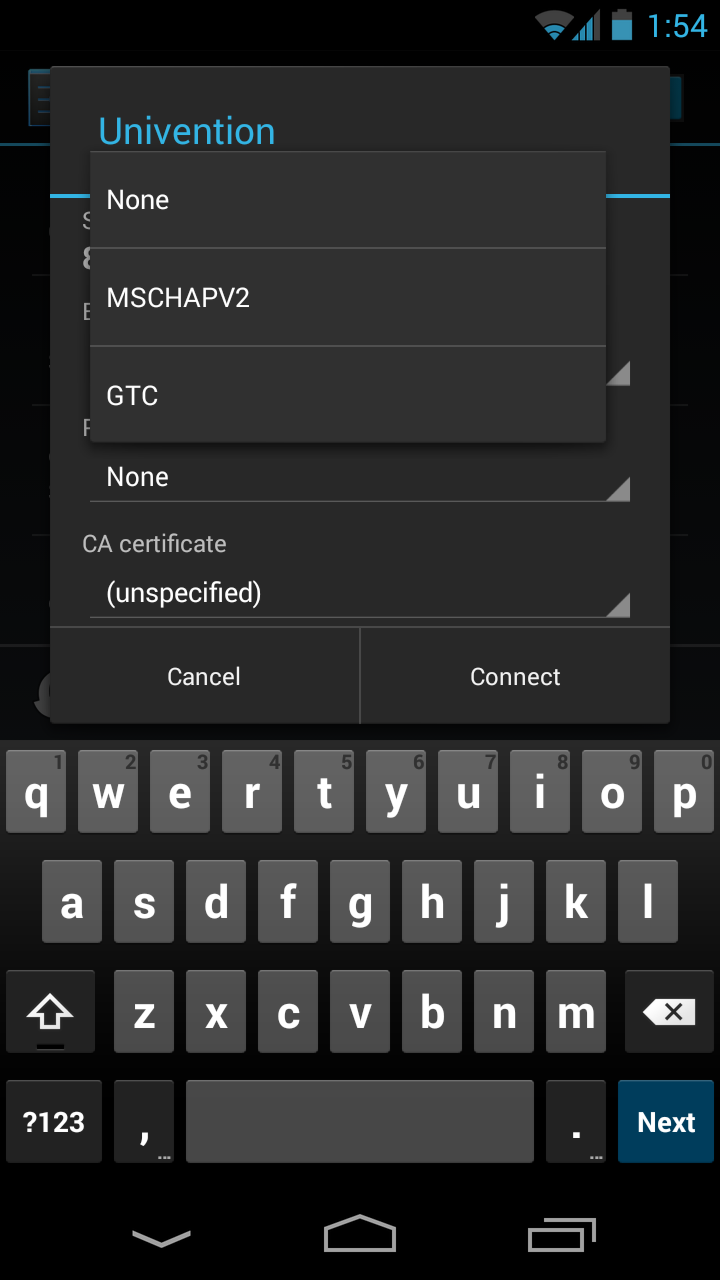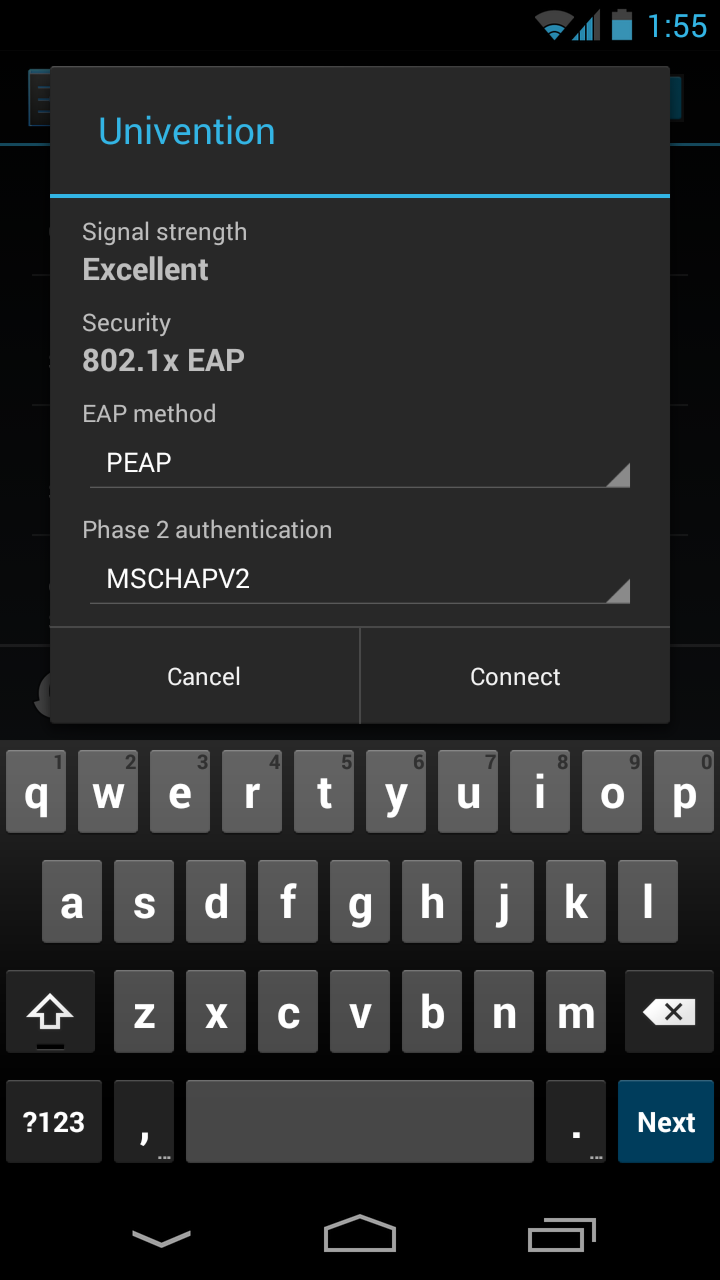 Enter the user name as Identity and the password in the Password field.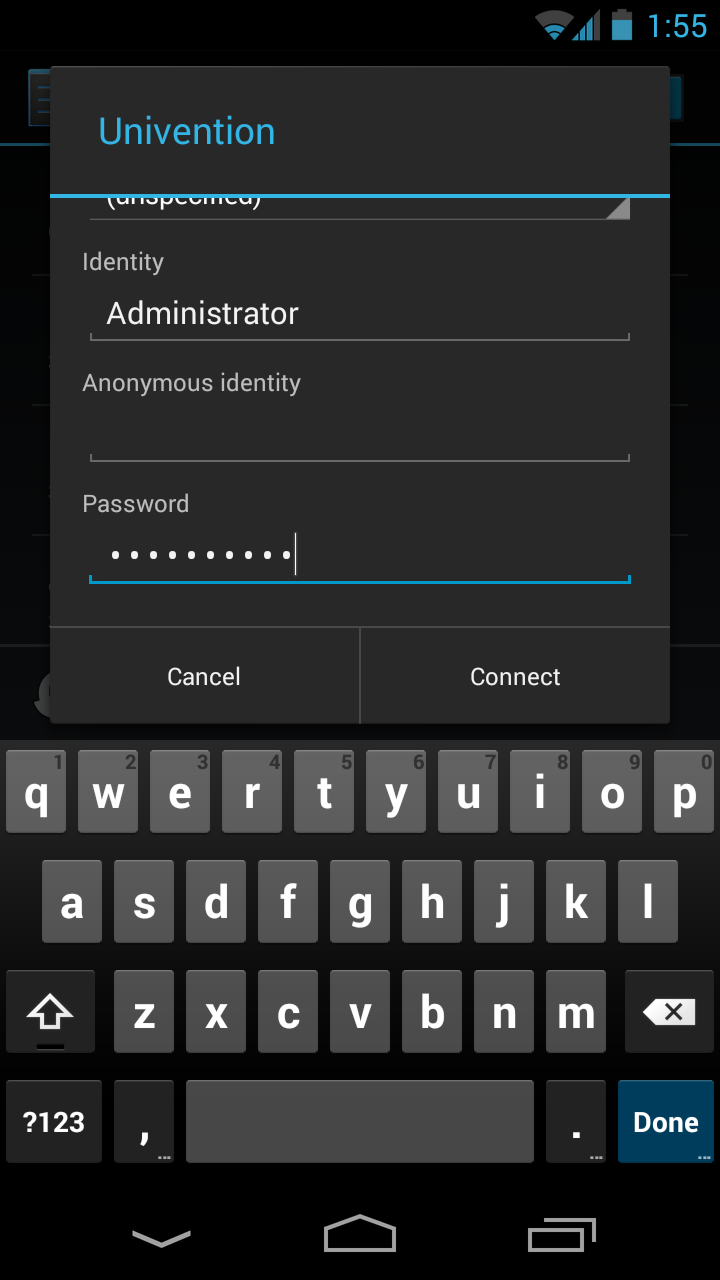 Check that the state is Connected.