Hi,
i recently upgraded from 4.1.4 to 4.2.1 and when i now try to install something via the App-Center UI, i am getting always after approx. 30 seconds the following message:
An unknown error with status code 504 occurred while connecting to the server, please try again later.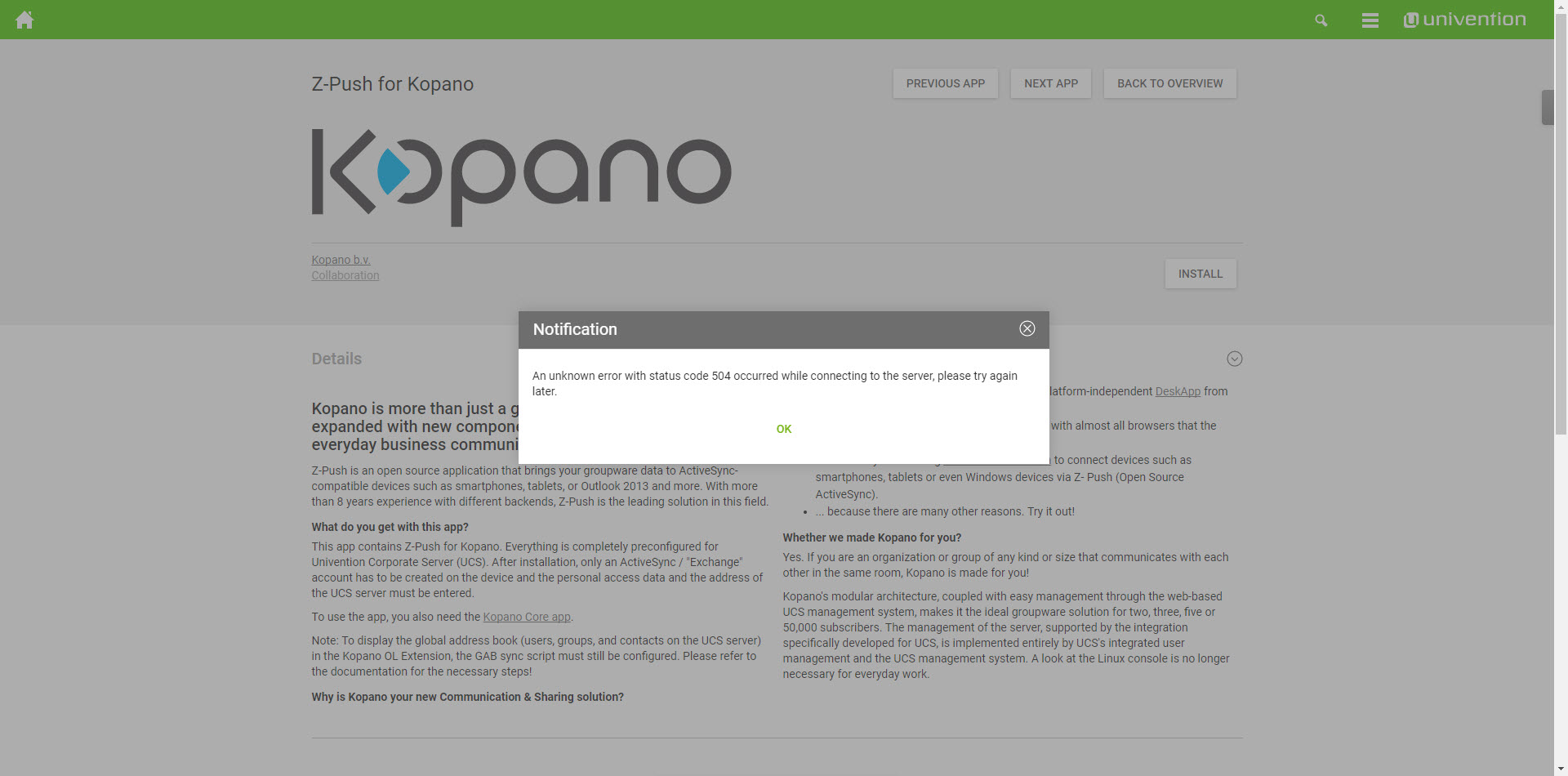 Installation via command line univention-app works fine.
Kind Regards,
Tobi