Hello,
Have multiple ucs servers 5, samba-ad. Domain, backup domain, and secondary servers.
The last one i added is havings issues with the replication, the error is
Last attempt @ Thu Oct 19 11:54:34 2023 WEST failed, result 2 (WERR_FILE_NOT_FOUND)
Already search in the forum but can't find a solution, one thing that i can identify is that CN=NTDS Settings, for the new server don't exist…
It is possible to create that entry?
I already join the server multiple times, no success in the replication issue, but the join always end with sucess
This is the rsat tools when select secondary server on site 2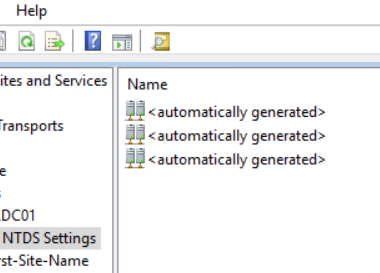 This is the rsat tools when select secondary server on site 3 (the one with issues)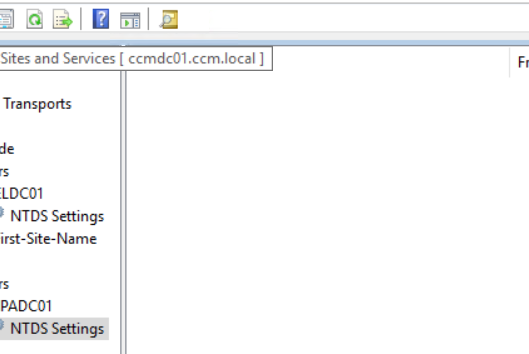 Nothing about