Hi,
I setup UCS as AD and a directory in the AWS Directory Service. The directory is configured to get users and credentials from the UCS AD via AWS AD Connector.
As the credentials of the admin user are validated it seems to be connected but when I try to create an AWS group it is not possible to search for users.
Sadly there are no logfiles for the AD Connector but using tcpdump and Wireshark we could see that the request looks like this: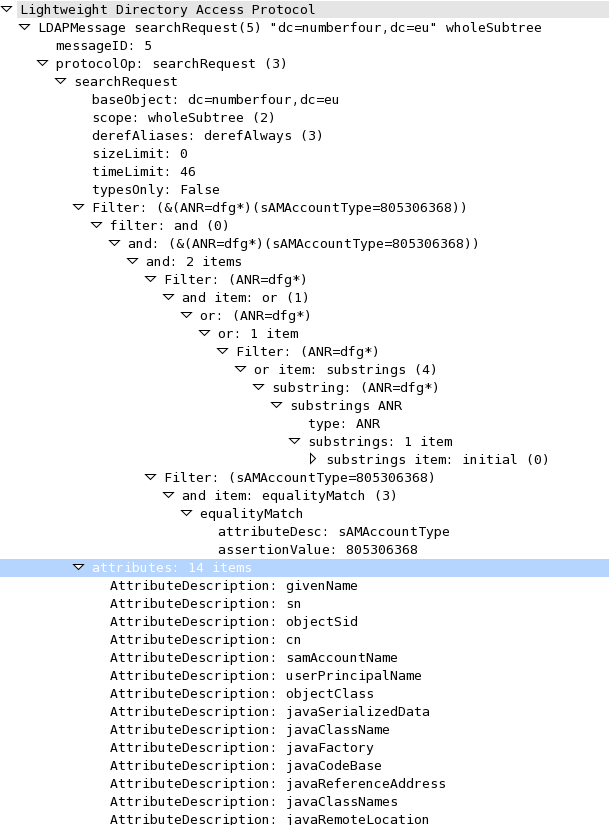 the result is:

Has someone successfully used the AWS AD connector with UCS?
Thanks
Clifford