Hi,
Nextcloud 11.0.2 installed on UCS4.2 gives following Status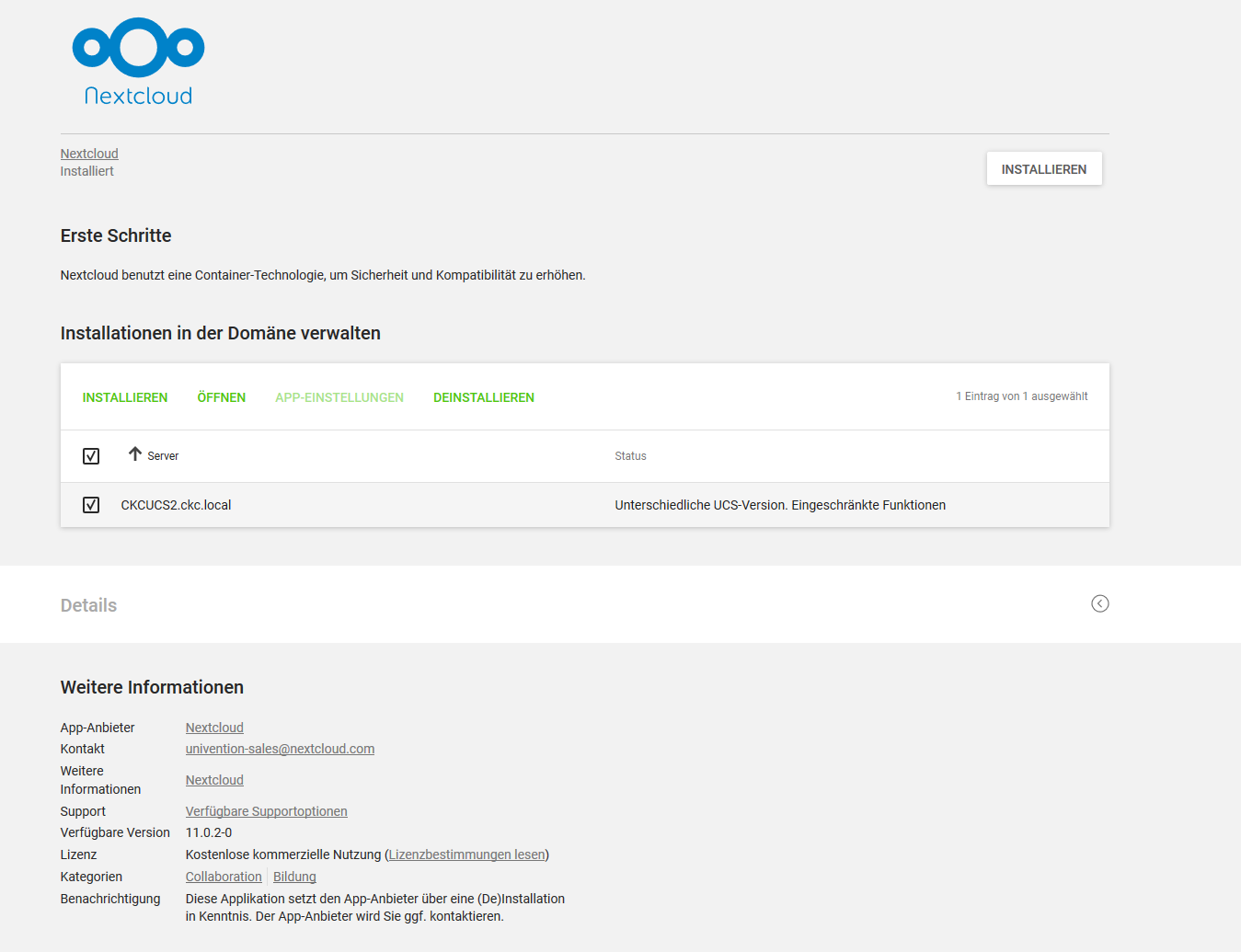 does anyone know what that means ?
rg
Christian
Hi,
the status should be something like: "11.0.2-0 installed". Unfortunately, there is a subtle bug for certain Apps and Nextcloud is among them.
If the App Center is supposed to disable some actions if the App is installed on a different host with a different UCS version. But here, the comparison is just wrong, the UCS versions sometimes differ even if the App is installed on this very server.
You may manage the App via the buttons though. It is just a display issue that shall be fixed. Sorry for the inconvenience.
Kind regards,
Dirk Wiesenthal