Hello UCS-Comunity,
I have a Problem with Kopano and have no other Option, than asking here. I have installed UCS in a VM. I went through the Setup-Assistant and didn't install any additional Software. I Updated anything and installed Kopano-Core, Kopano Z-Push and Kopano-Web-App. After that, I Added two Kopano users, and gave them any Features (Usersettiongs -> Kopano) I could find (POP3 access, IMAP access, ActiveSync access, Outlook over ActiveSync access). In the Web-App, I tried to send an Email from one to another and it worked.
So I tried to use Thunderbird. I set manually the IP-Adress in my Hostfile (Windows) to the Name of the local Domain and tried to add the user. Thunderbird found the Server-Configuration: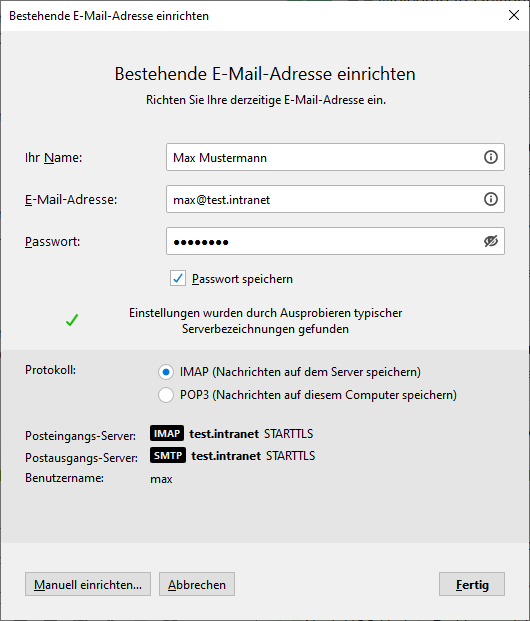 after that, I clicked on Weiter (Next) and this appeared: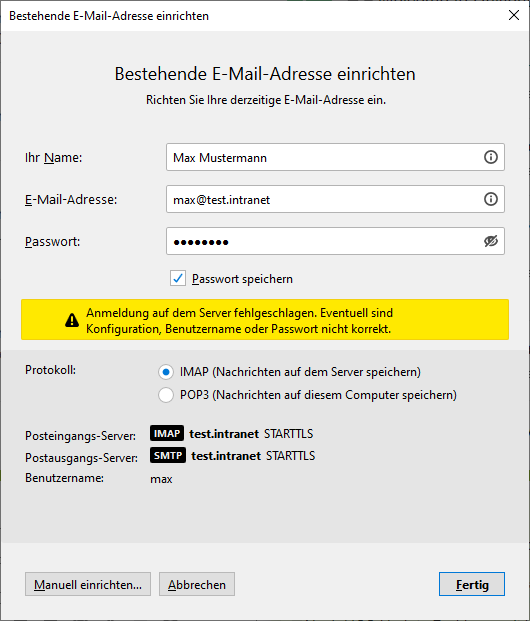 In English, it says "Unable to Login at server. Probably wrong configuration, username or password".
The Gateway-Config only says: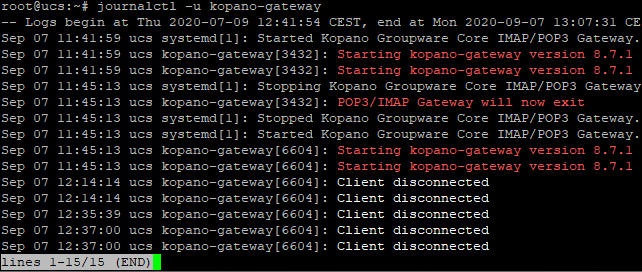 I also tried it in Outlook: Same error
I red many posts about that topic, but I couldn't find any solution.
I hope, that someone can help me.
Sincerely
Benedikt