Hello everyone,
I have 2 questions regarding my UCS(4.2) installation.
NR 1 = Owncloud in combination with Kopano
I've installed Kopano core + webapp and everything is working fine but the file plugin in Kopano doesn't work. I'm trying to connect to my external Owncloud server. It is on another VM and IP. Every connection ends in a red bulb saying it can't connect. Owncloud is running and fully accessible. I've tried the SSL and the plain connection. The owncloudserver has a valid SSL certificate (Let's Encrypt). The UCS doesn't have a valid certificate (only UCS CA)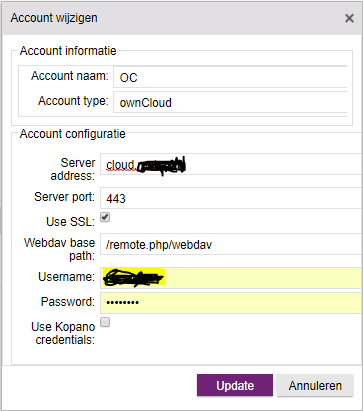 NR2 = I wish to use my Kopano with 2 mail domains is this possible?
Can anyone please help me out?