Hi@all,
I need help from someone who knows LDAP


I have successfully connected our ERP system to the UCS-Ldap. I can log in to the ERP with all UCS users.
Later, this is to be limited to one group.
However, it only works without StartTLS. So unencrypted.
I use the following settings: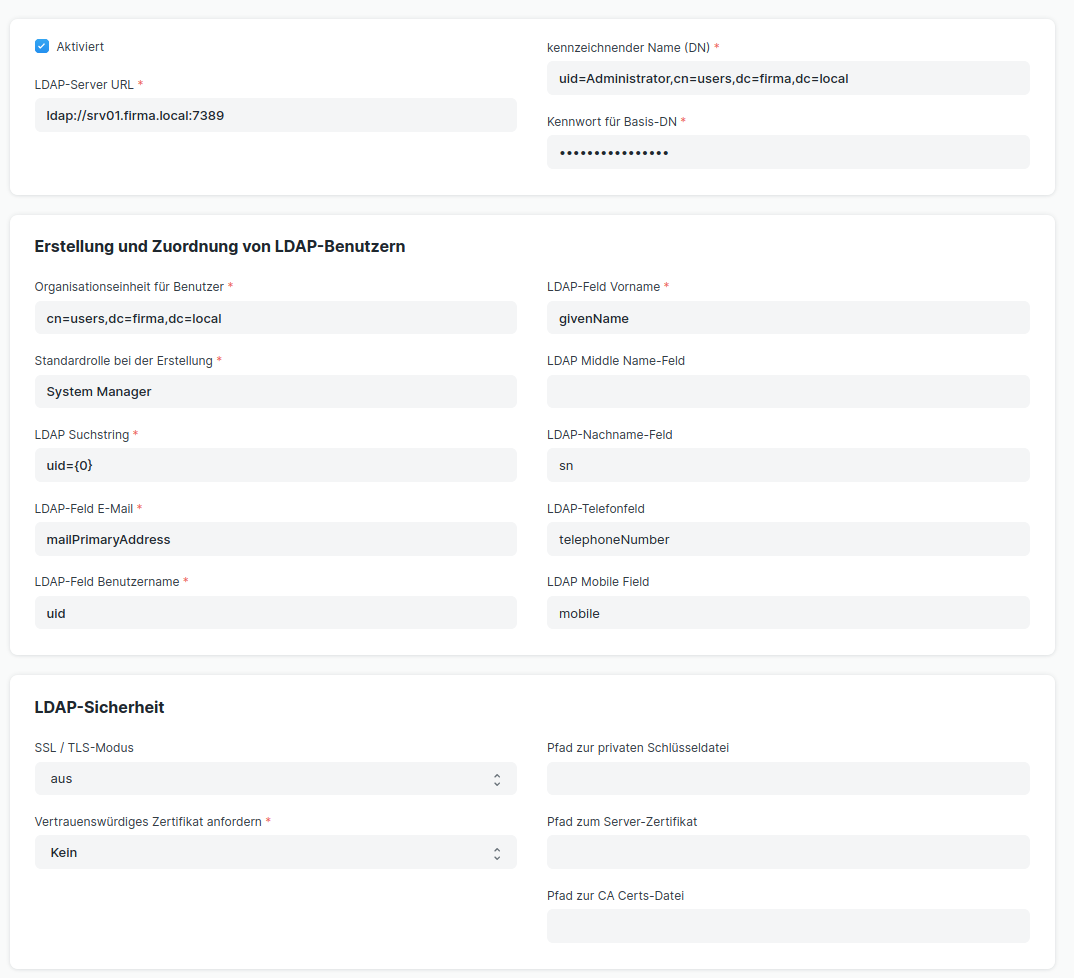 As soon as I activate StartTLS or adjust the URL "ldap://srv01.firma.local:7636", I have also tested the combination of both, I get the error:
session terminated by server
With this setting, no message appears in the UCS log file.
Does anyone have any ideas for me?
with best
sven