Hi all,
I am new to UCS but have 18 years of experience with Linux/UNIX.
For a customer I currently plan a UCS implementation with office network with separated subnets for office, development and servers and a second server room in a different location.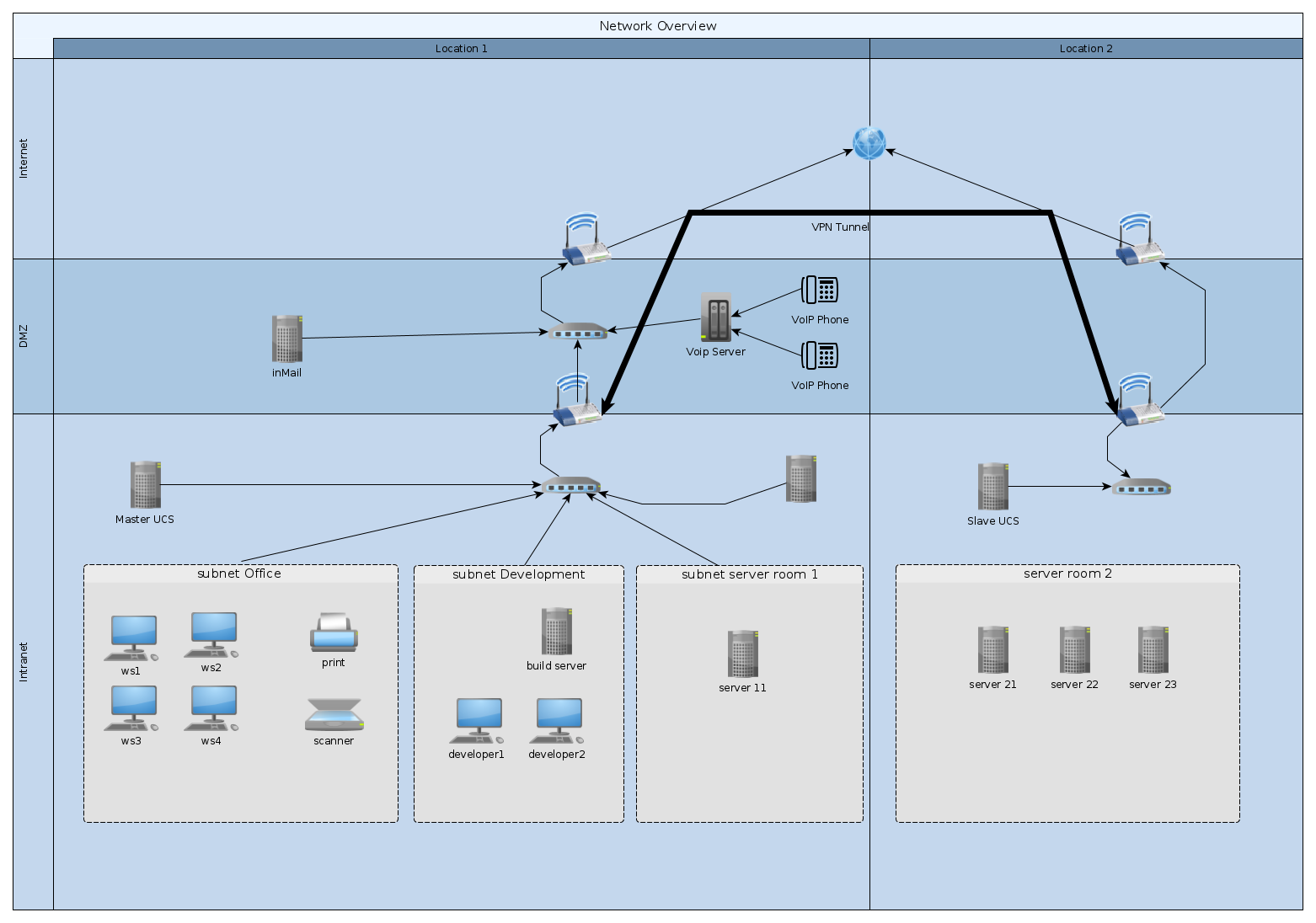 In the DMZ a mail server shall handle in coming and out going mails. I would prefer to have a minimalistic installation on this server in the DMZ.
Would you use a UCS Member for that? PROS and CONS?
Can I manage the DNS for multiple sub-networks with a single UCS Master?
Thanks for your remarks in advance.
BR,
Jörn