System: 4.4-7 errata 877
Lets Encrypt:1.2.2-8
When I attempt to upgrade Let's Encrypt to 1.2.2-16, I the upgrade process takes a little time with the message "Performing software tests on involved systems." Then, after a few minutes, the system returns the error "Internal Server Error."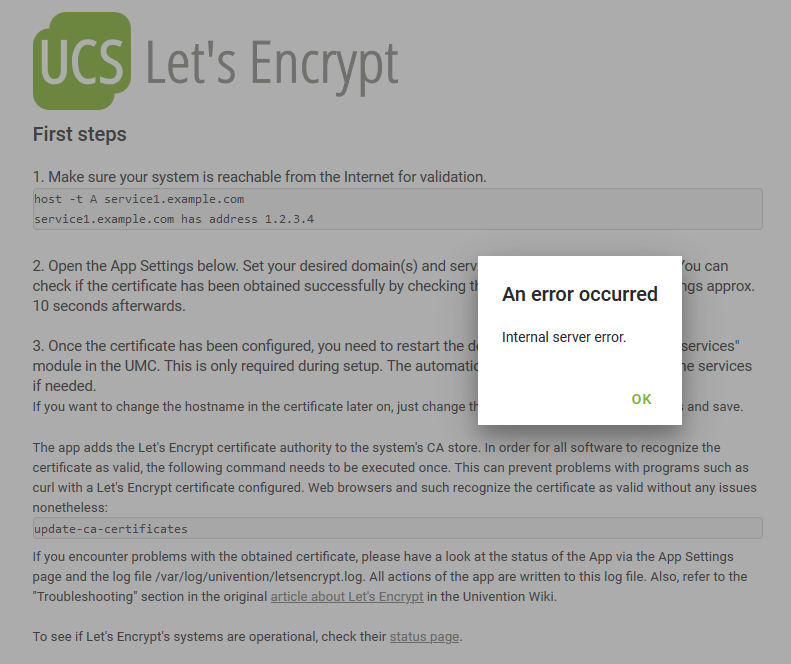 I tried restarting the server before attempting the upgrade. The results are the same after the reboot.
I tried the upgrade on 3 other servers all with the same versions of software. The results are the same.
I have NOT tried uninstalling Let's Encrypt and reinstalling since I was concerned that I would impact the web access to the system.
In the meantime, there are errors reported in the certificate.
Thoughts?