Hi,
we're running a Samba4 Domain Controller. In the root of LDAP directory are 2 domains/LDAP directories with identical SID's shown. If I remove the "WORKGROUP" via GUI, a few days later it is back again.

The view in "Samba" container is correct. "WORKGROUP" is missing: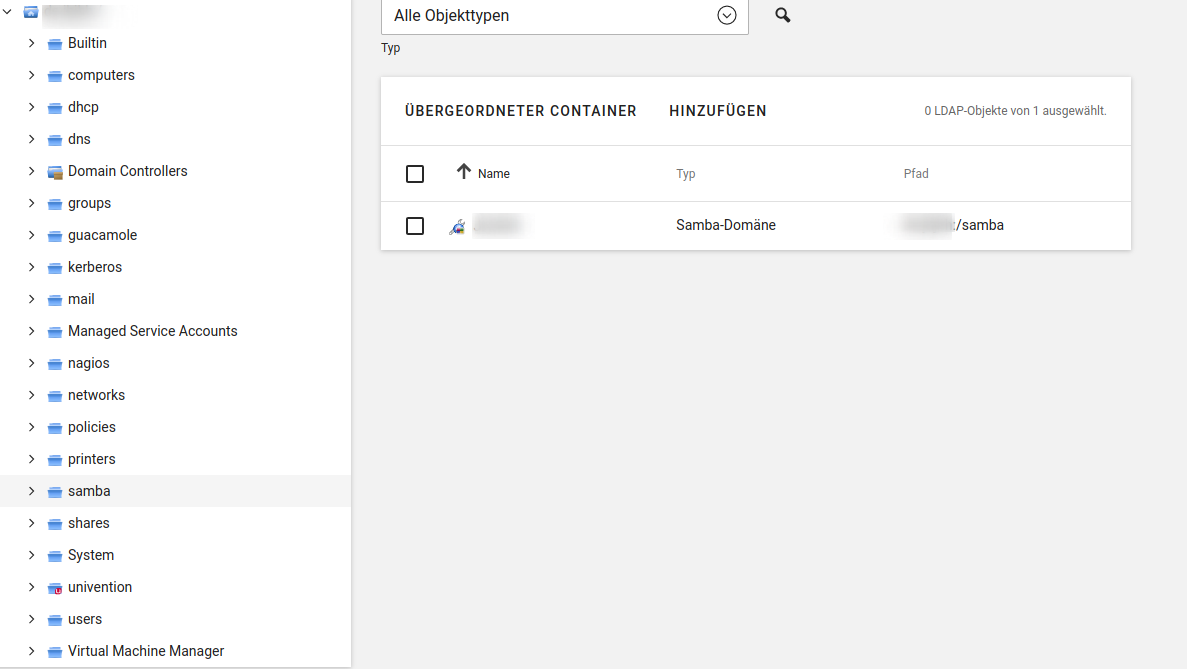 How can I remove "WORKGROUP" permanently?